Pink (10/5/2016)
Dolls exist in our minds somewhere between a rock and god. We use dolls in play, worship, sex, and therapy... This is a closer look at one among many, (One Hand, One Wing...)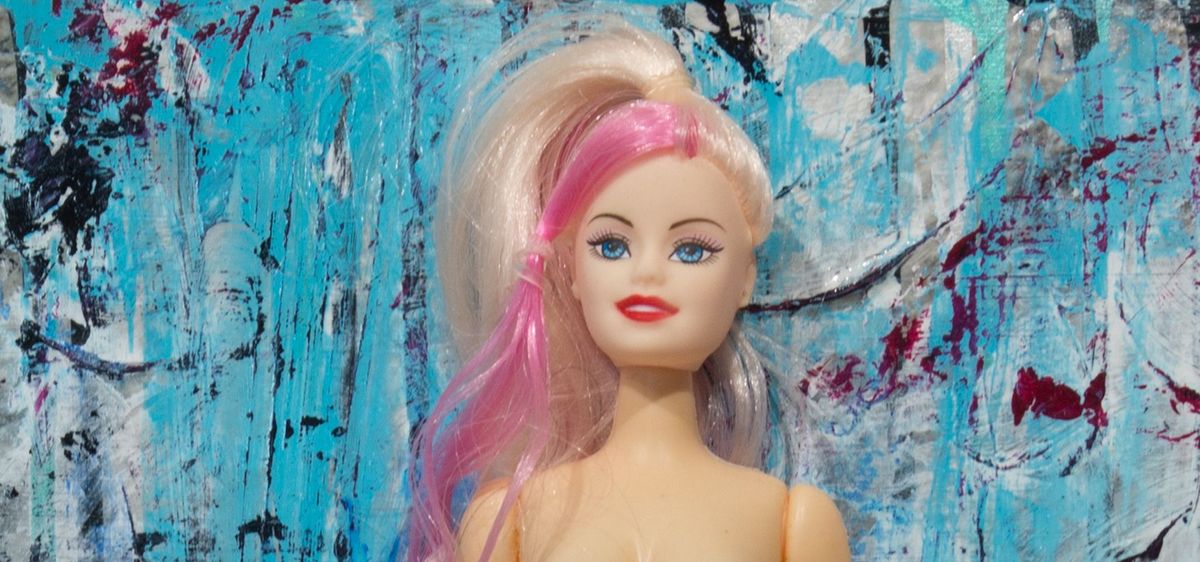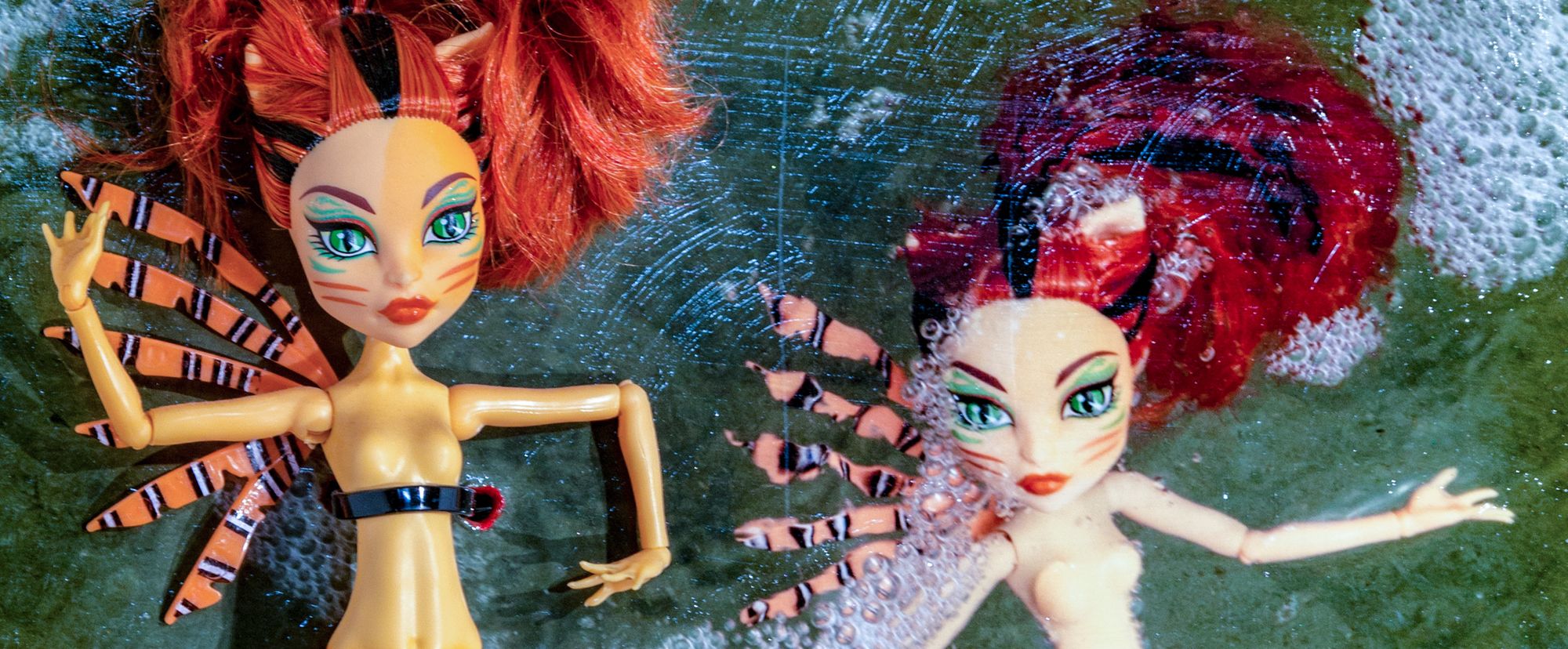 Dolls exist in our minds somewhere between a rock and god. We use dolls in play, worship, sex, and therapy... This is a closer look at one among many, (One Hand, One Wing...)
Mental static around the series is things like... found art, slavery, message implied by no nipples or penis, when science gives them actual life, hunting dolphins...
This work is composed of the finest digital and acrylic paints with Liquitex gloss Varnish as a final coat. Pink the doll is removable and can be reattached (with a zip tie)... if some one would like to take her to the beach again... This piece is wired and ready to hang with finished sides.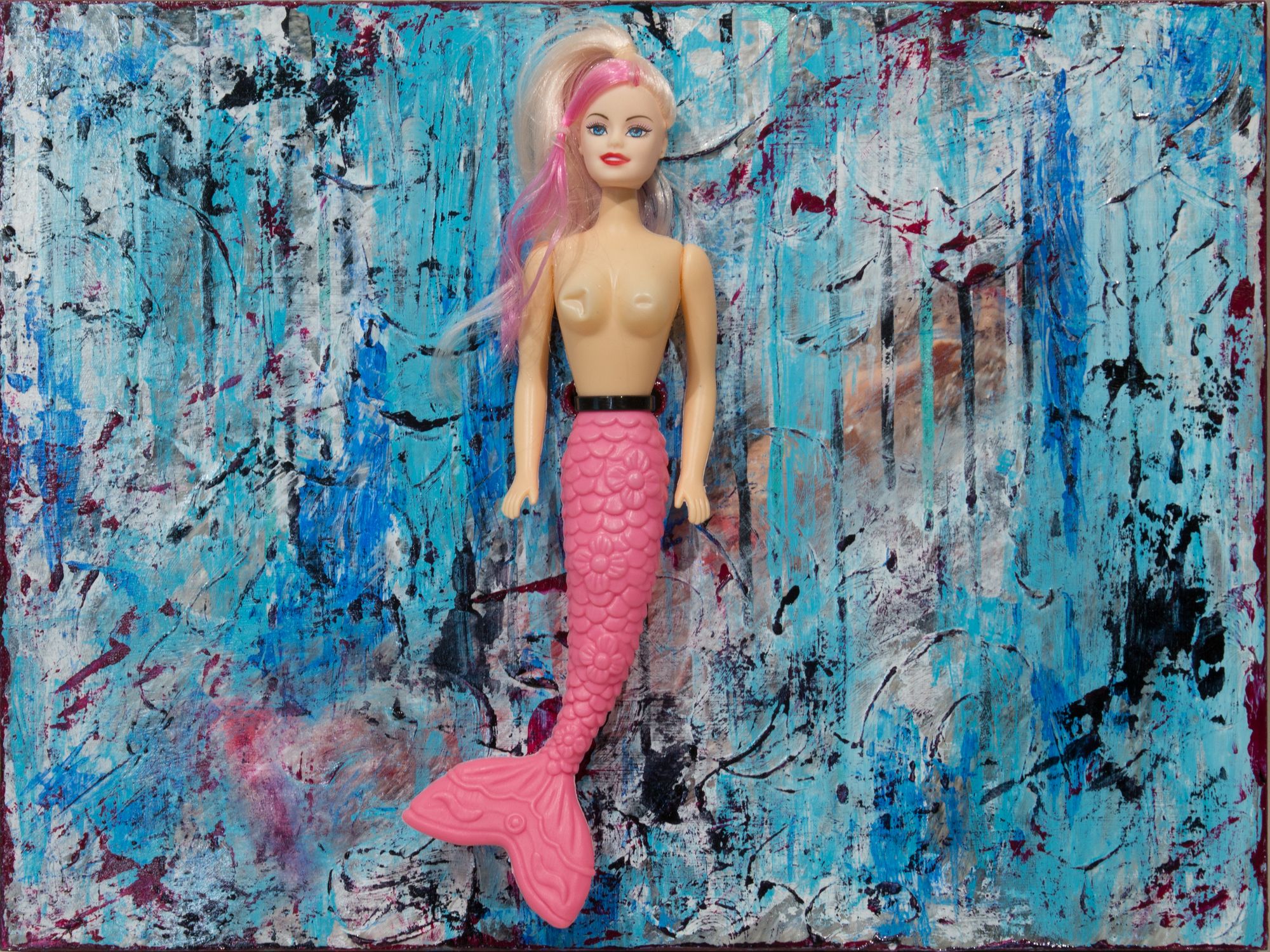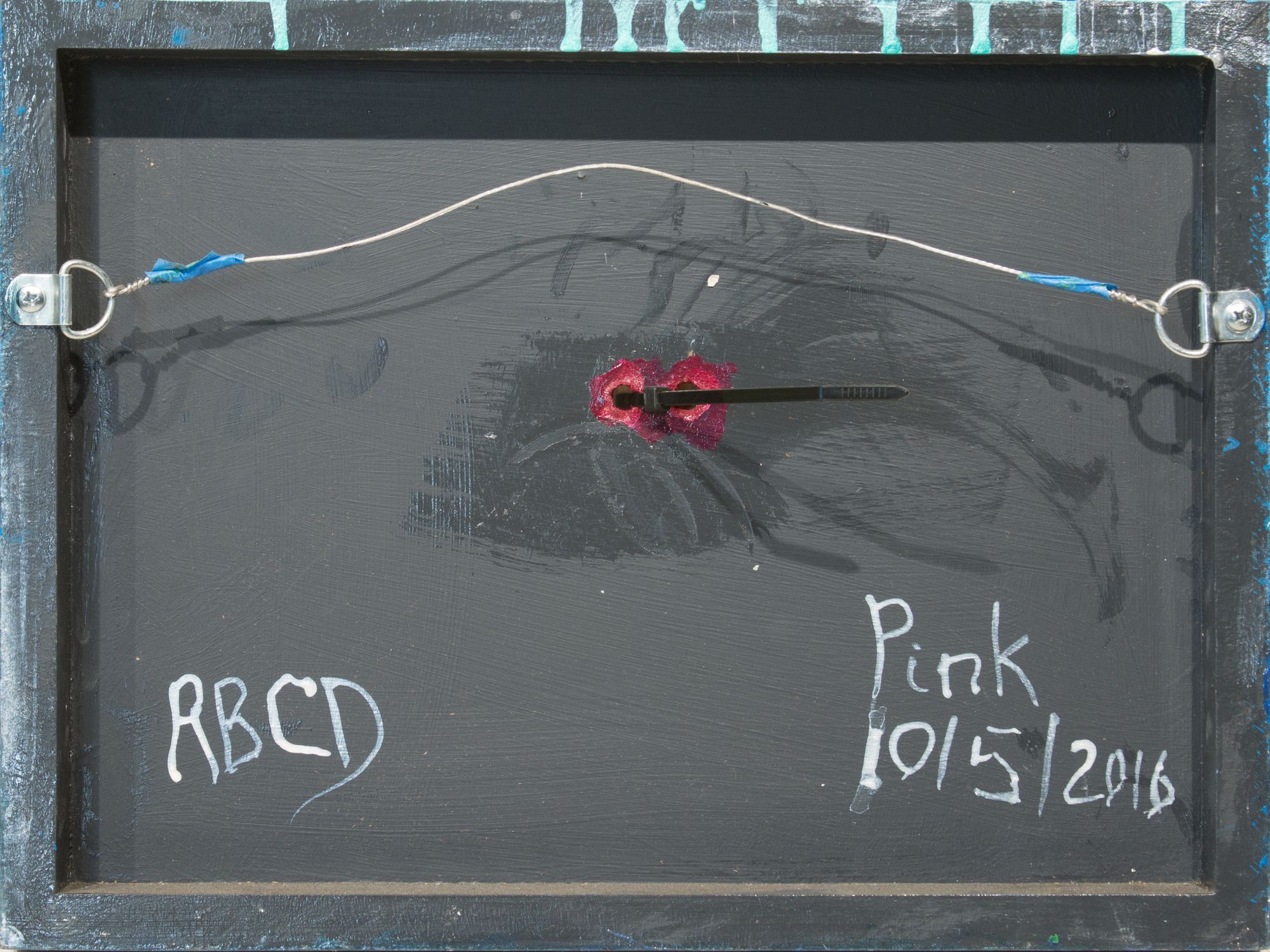 photo under all the paint...