About this Artist and Site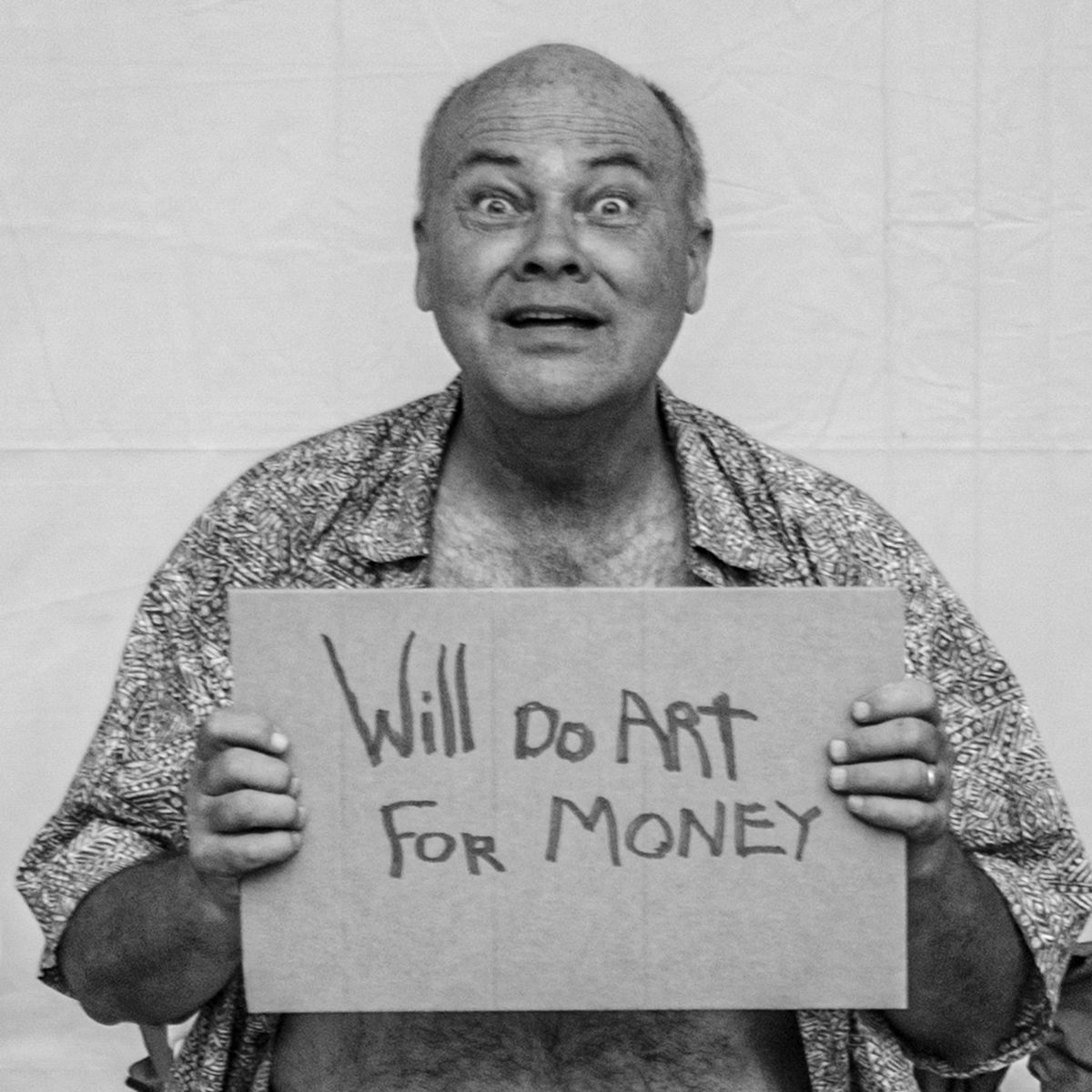 This site is intended for legal adults 18+ due to words, nudity, and sexual content in some of the visual art and poetry.
Hello,
I am Richard B ChauDavis, San Diego artist (born 1956), doing my art since graduating from UCSB College of Creative Studies with a Bachelor of Arts in 1979.  Married (1) with children (2), cisgender, Christian, bisexual, monogamous, he/him/they/them.  Art that's often naked, edgy, ethical, sexual, multimedia, performance, composite, archival...
Everyone who joins this site www.rbcdart.com (free, premium or comped)  receives the monthly newsletter, A Public Newsletter (SFW).  All Premium Tiers have the same benefits; full access to the sites posts; 20% discount on art and books; .  Free members receive A Public Newsletter (SFW),  their post access on site is limited to public (all age) posts and newsletters.
Fred Marinello's daughter suggested Ghost.org to host www.rbcdart.com after I left Patreon.   It has proved a good suggestion.  The premium subscriber (patron) or free subscriber logs in with their email, no password required.  When subscribing to a premium tier, the credit card info is held by Stripe (not myself or Ghost).  Stripe is very solid.  
A member can  sign up or cancel each of the newsletters by logging into their account, clicking on the green button and then manage on the emails button. The three newsletters are:
A Public Newsletter (SFW)
This is the default newsletter automatically sent to all members.  Published monthly on the 4th Monday.  If a free subscriber goes to the website they can see all the tagged public posts at https://www.rbcdart.com/tag/public/ or just by clicking on 'Public' in the navigation bar at the top of site pages.
Baer's Complete Reveal Newsletter (NSFW)
A monthly (3rd Monday) newsletter for paying or comped subscribers showing what I have been posting over the last 4 weeks. Links in the newsletter lead back to the original post on www.rbcdart.com for a closer look.  Paying Subscribers are automatically opted in but can cancel easily (see below).
As They Happen Posts
Like the title says.  Premium members (comped or paid) get all, free members get the public posts.
To cancel any email newsletter, use your account controls or email me.  To cancel your account and pledge contact me by email (rbchaudavis@gmail.com) or phone/text (619-337-5489).   If you have any other questions use the same number and email to contact me.  You can also reply to any newsletter I send you.  I will get the message.
I create tags on the site which allow me to share in depth and link things together.  The tag #Projects (bodies of work) and a couple others are visible in the header along with #Home.  #Home lists posts in order of age, newest first.  All the other tags are accessible from the site search feature (looking glass in the upper right corner of each page).  Type a year into search (ex: #zzz-1990) to see what I was doing that year.  This site is filling out with information and images as the Daily Historical Posts steadily recount my history as an artist.  Somewhat current list of Tags at www.rbcdart.com/tag-index/ or just use the sites search feature.
Enjoy, Comment, Suggest!
Richard B ChauDavis