Crow, 1-30-2022
Croaky...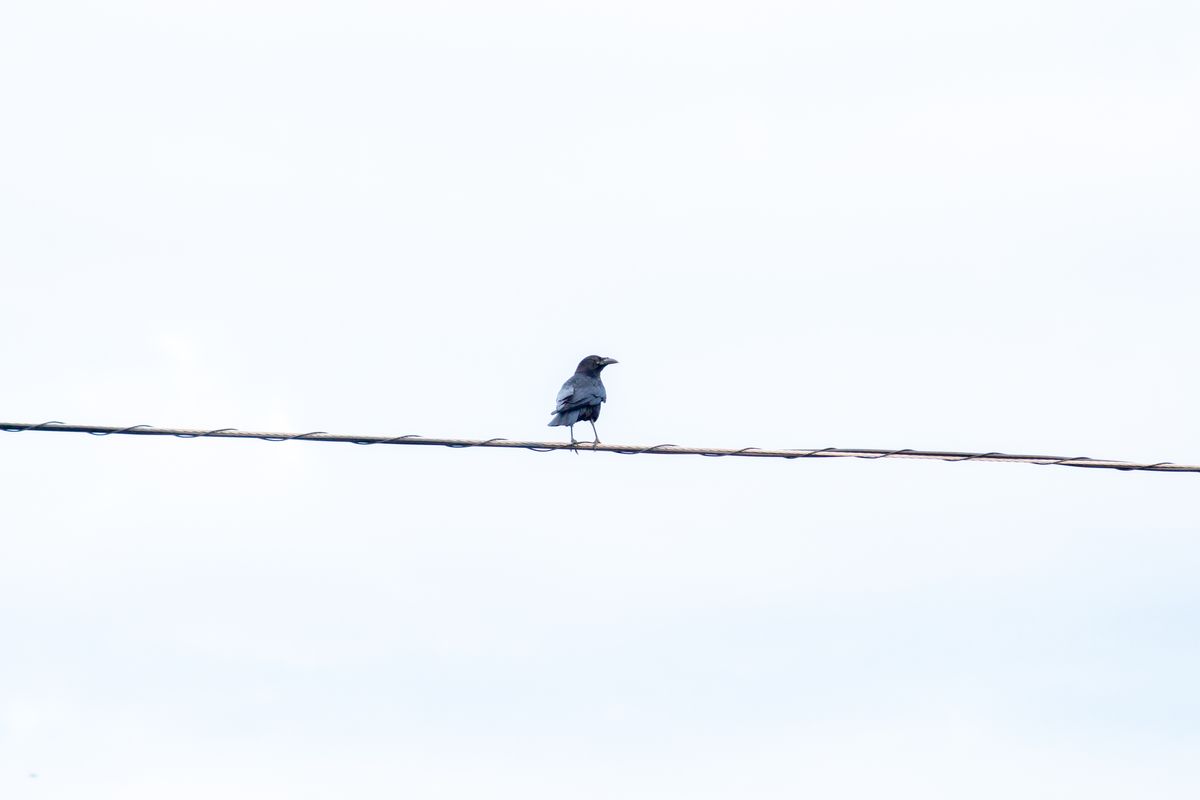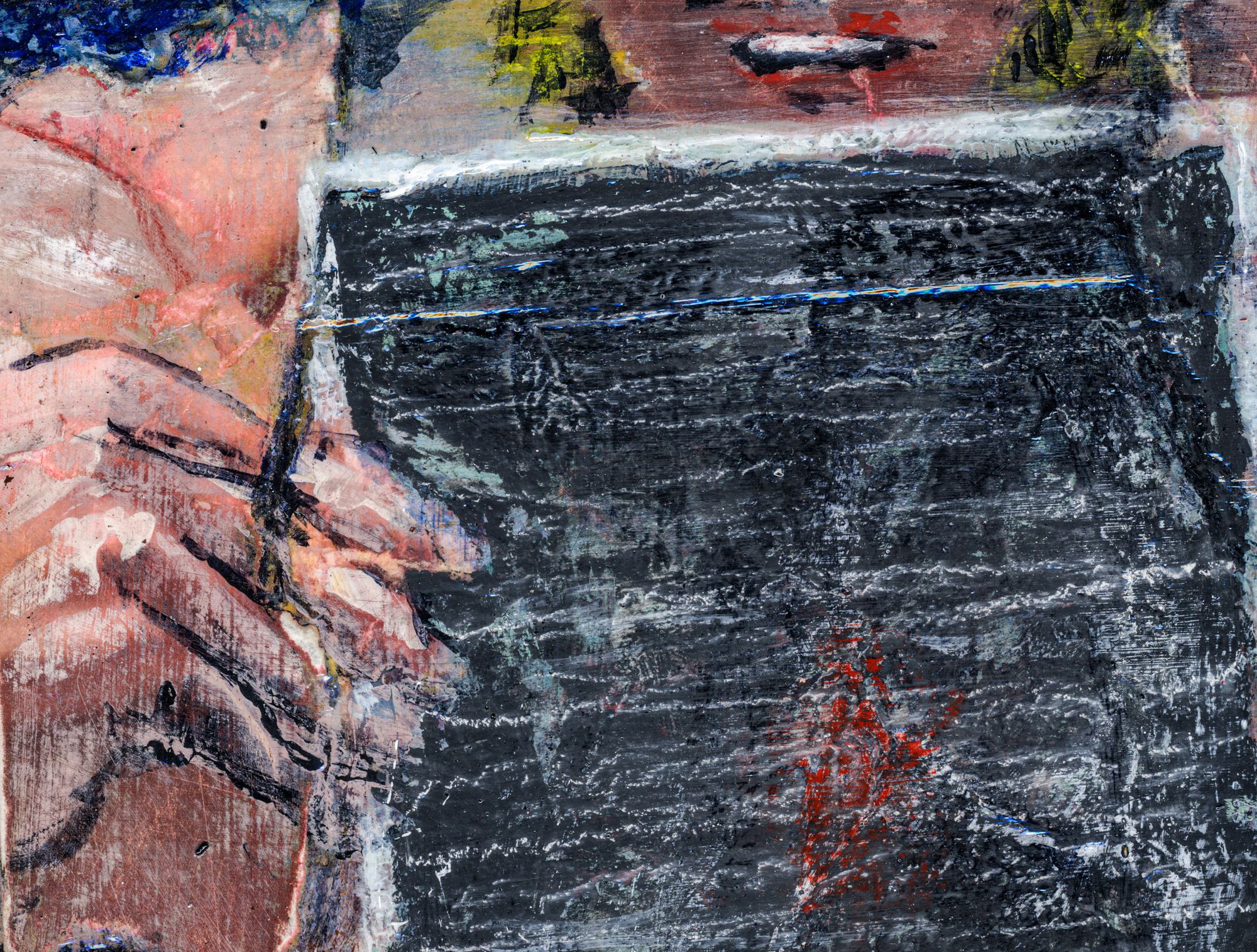 My March 3 -31, 2022, Entry for the Crow Show at The Studio Door, now in a private collection
Took a quick 5 pictures of this crow before it left, not sure if the crow would have signed a model release... This piece used the first picture as an underprint.  The print was highly saturated to the point of being very colorful and almost white. Brought the crow back to black slowly.  12' x 12" on cradled hardboard.  'Divorce Scar' was peeled off prior to mounting the archival crow underprint.  Multimedia piece, acrylic, Liquitex Acrylic Pens, Micron pens, coat of Liquitex Gloss Varnish.  The sides are BM chalkboard black, wired, and ready to hang.
Video where I talk about it:  https://vimeo.com/672578979
Kim Ogburn
The Crow knows something is about to happen, but not sure what it is. Perhaps you can arrange for a fly by for the opening? Do you plan to be at the gallery on Friday? What time?
Richard ChauDavis
I don't think the crow and I have that kind of relationship. I did with another crow when I was younger. I won't be at the opening this Friday, laying low because of Omicron. I will be there in March whether the piece is accepted or not because I have a booth again!