"For You" Chair, 7-25-2020
still out there 2023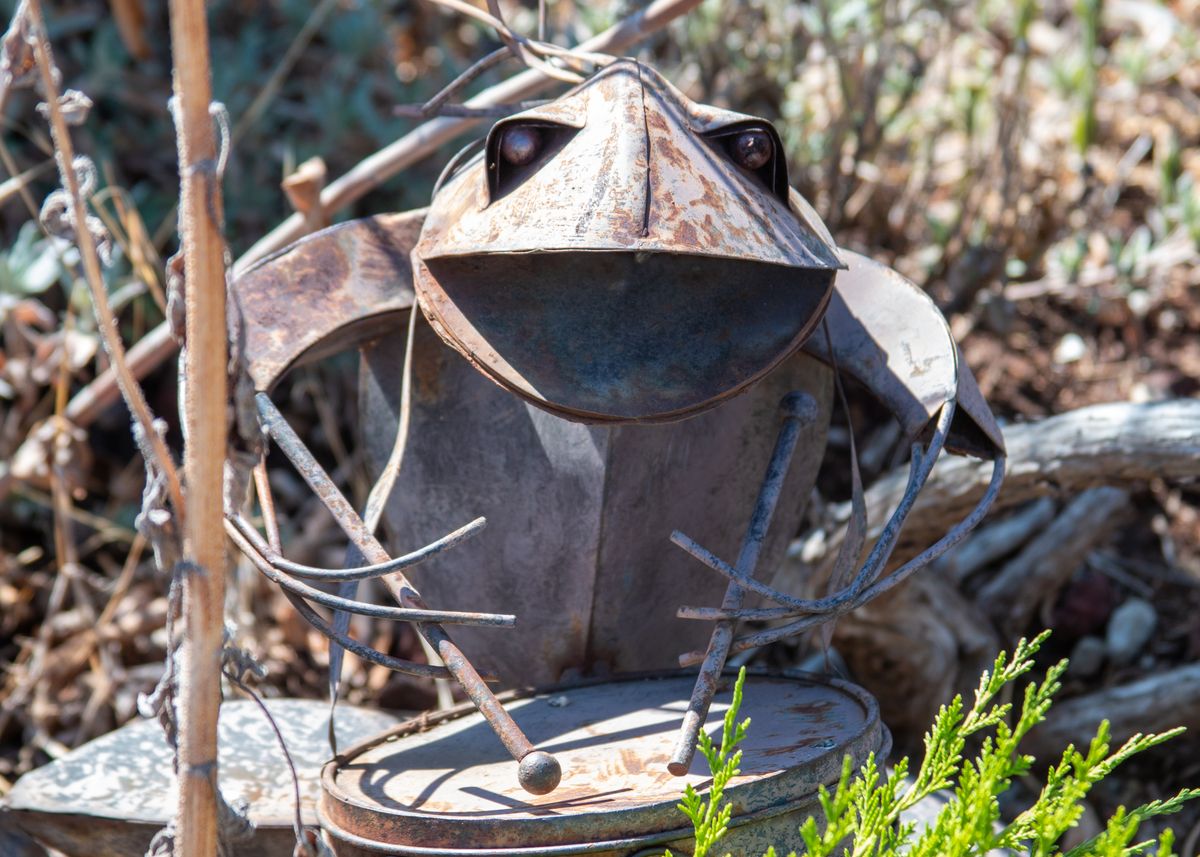 Easter weekend Maria was feeling very Covid heavy.  We had a lot or stone eggs, china eggs, maybe even wood, quail egg.  Maria put a handful out on the For You chair for the neighborhood.  Stuff to share... after that it was glass and crystal vase and pelican, toys, Maria even started doing themes. We put up a lost key that disappeared (hopefully to the right person.
It was also a conversation, someone left plastic eggs, another gift was a yard sculpture of a drumming frog.
Our neighbors have independently been doing things like leaving a clipper in a basket with a note saying, 'take a rose.'  Several succulent cuttings, boxes of books, treasures for the neighbors.  We even found the yard our gifted drummer frog came from!
The beginnings of this were not photographed, surrendered treasures lost in the mist.
6-21-2020 First documented chair pic.  Richard was photographing the BLM signs. Prior to this we had a handful of bouncy balls that disappeared quickly, wooden ducks, glass animals, a new pink journal.