Miguel inspired the work, 12-11-2021
And he was my former boss at Vista Paint...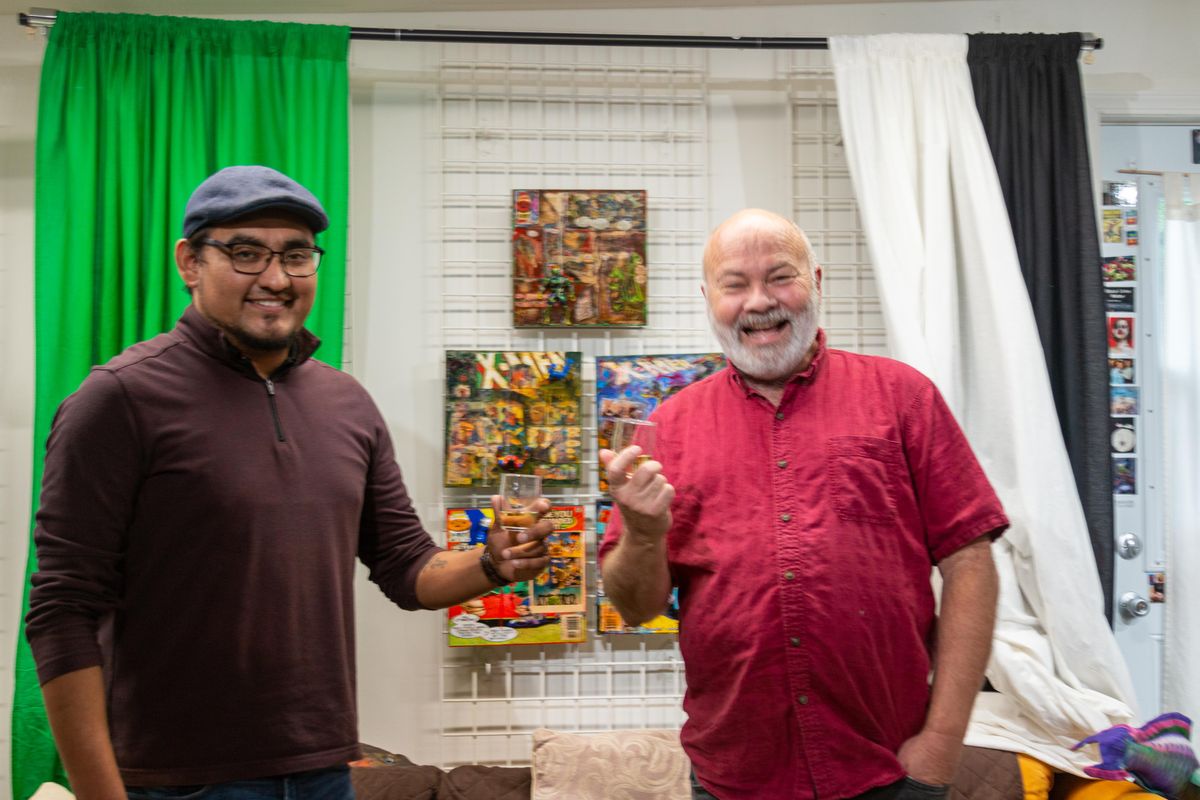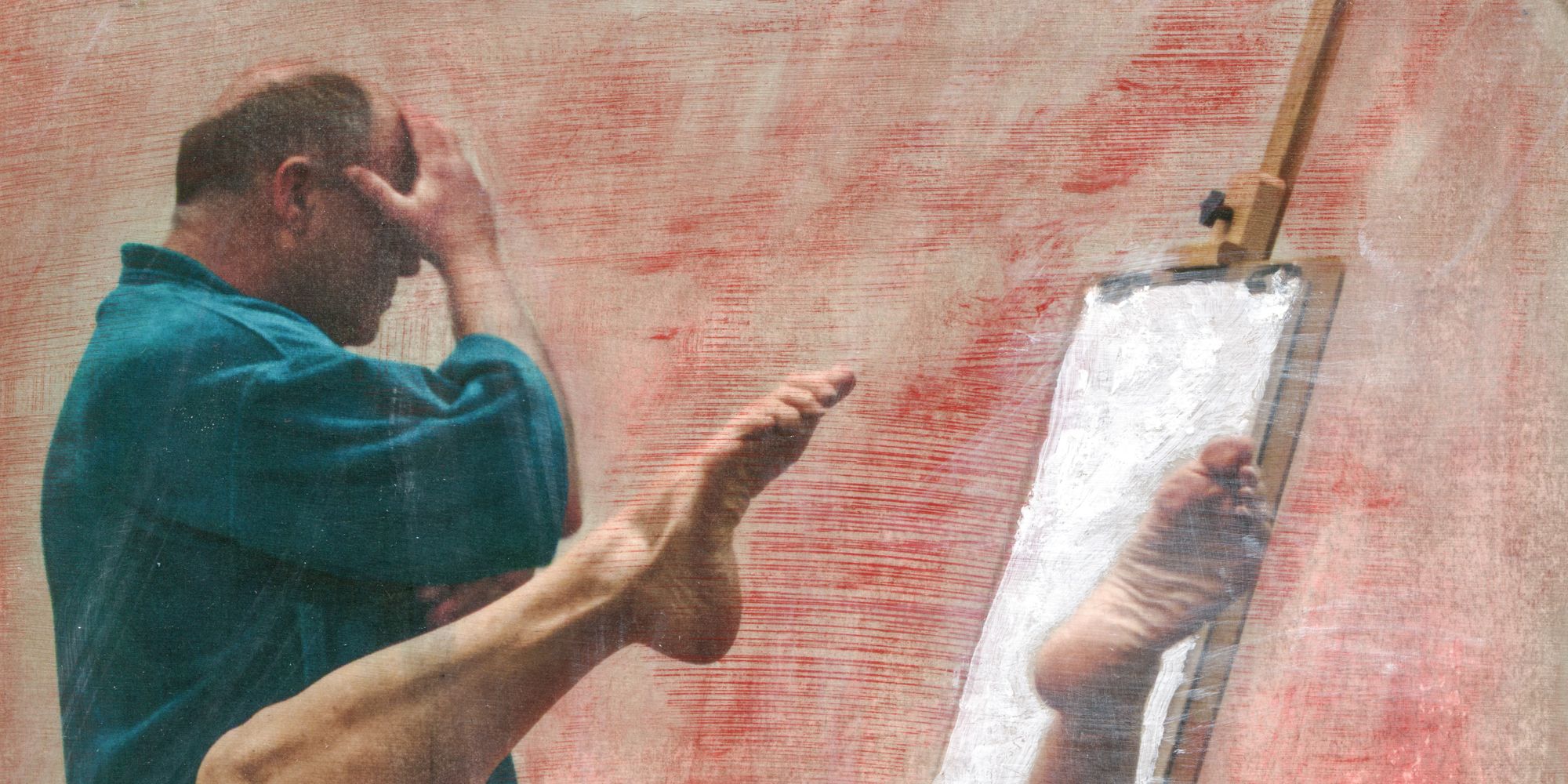 Miguel brought over some action figures that he and some friends had played with as kids.  Asked me if I would like to do something with them.  He told me to smash them and they did not have to be removeable.  I took my son Rikki and we went and found comic books to match the figures.  I scanned the cover which I converted to 12 x12" in photo shop and then scanned pages to tell the story.  Collaged, manipulated in PhotoShop and Lightroom, acrylics, soldering torch, F&W acrylic inks, Micron Pens. He wanted 3 pieces so I started 5 to account for my kill ratio.  He liked all 5!  Great collaboration/commission.  I enjoyed working on these very much.  The back cover is not working as planned but I have figured out a couple of possible fixes.
Irene Gruman
Fantastic! Your skill at manipulating materials physically and digitally married to color, personal nostalgia and meaning for Miguel, intuition on pop culture has brought exciting pieces.
Richard ChauDavis
Wow, thanks!