Person Playing with Wooden' Train Doing the Splits, 5-4-2021
wish I hadn't destroyed it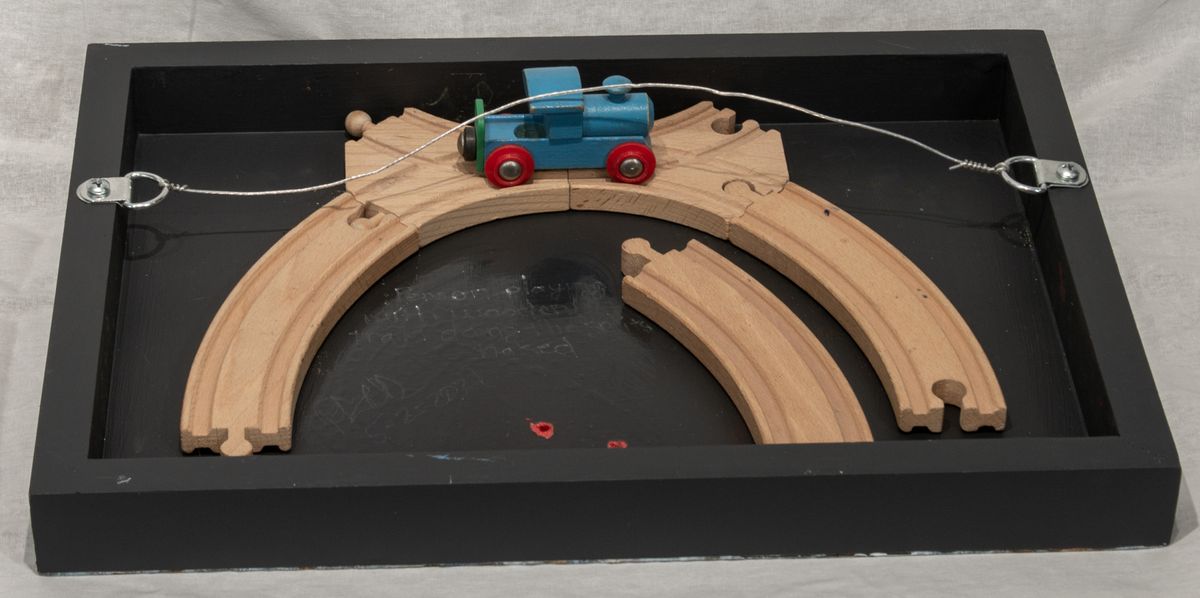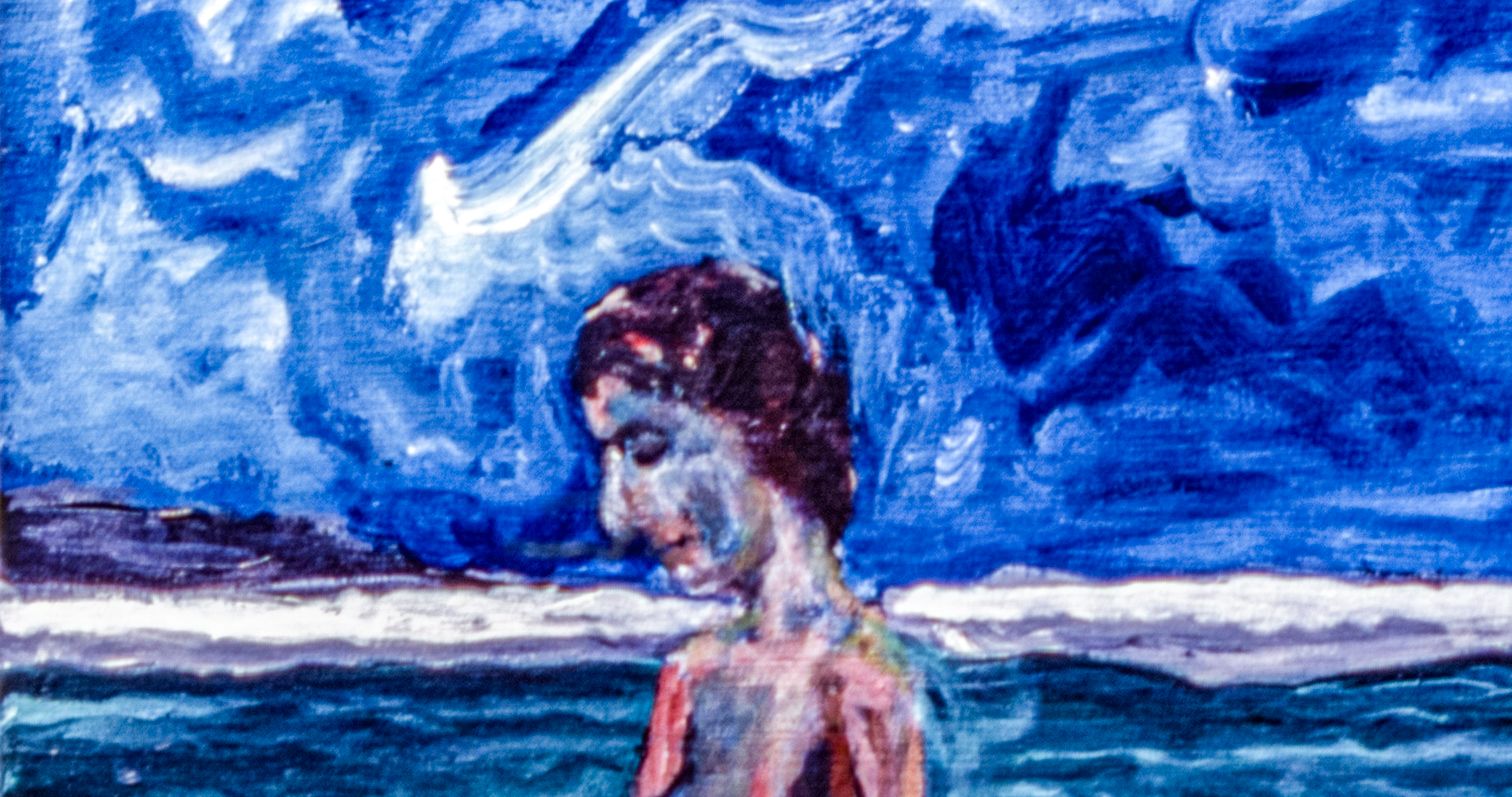 This piece was destroyed to make space for another.
The underprint for this piece was created during a Dark Space Photo Shoot where Ano and I played around and with a wooden train and track.  Decades later I wanted to work with the images again.
Nearly gave up on this one.  This piece has gone several permutations.  I believe adding the track, train and art card added the bit that finally brought the piece together.
12x16x2," 2 coats Liquitex Acrylic Gloss Varnish, mixed media, Acrylic, wooden train, track, artcard, Underprint.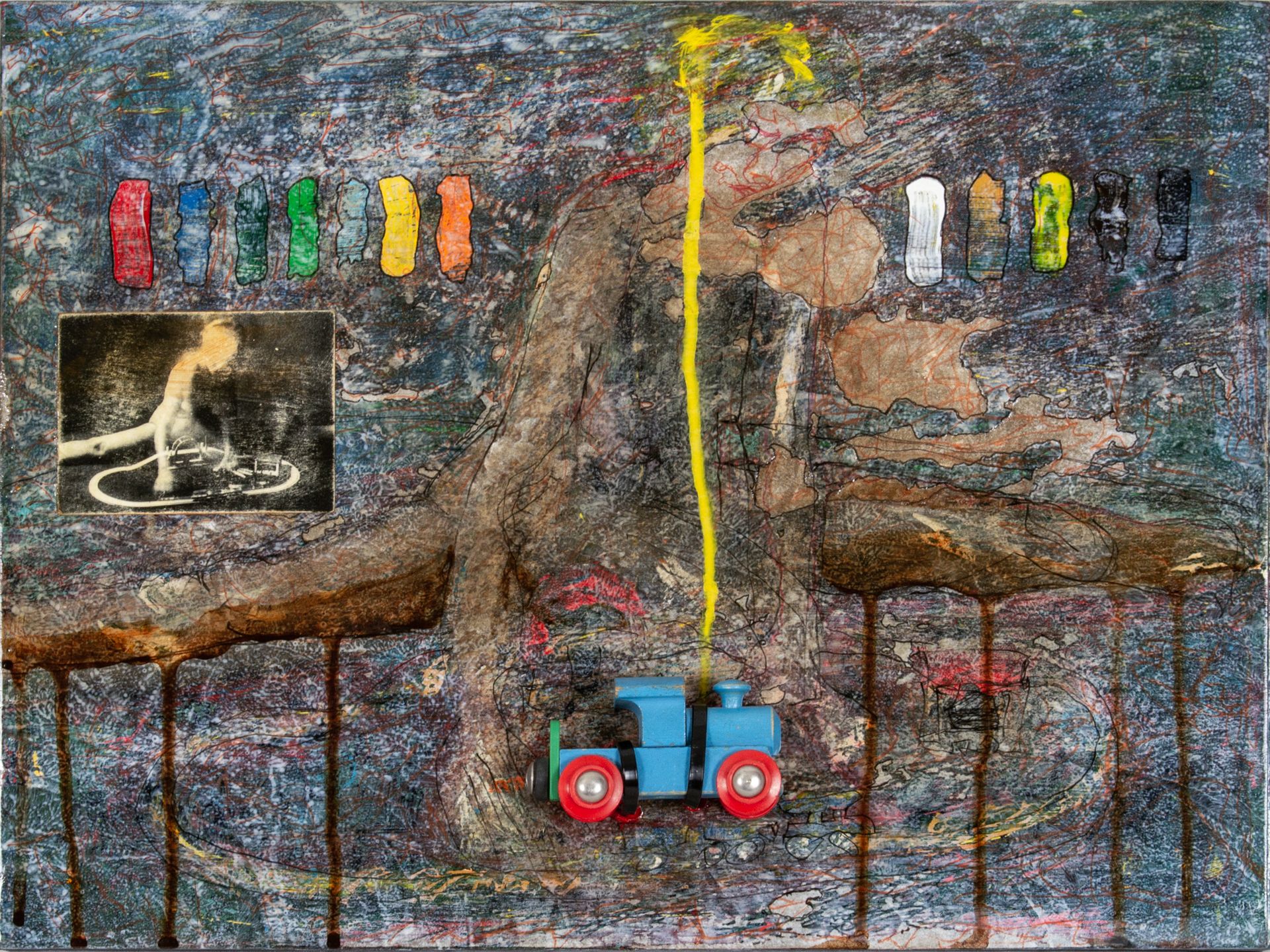 Ronald Reekers:
Lol. Cool piece but you don't need "naked" in the title " Person Playing with Wooden Train Doing the Splits" is funnier. Love the artwork either way.
Richard ChauDavis:
Ya think? This is my submission Truth Undefined.