Street Life, Life Framers Competition 12-2023
a 'one in three' where everything is public by current standards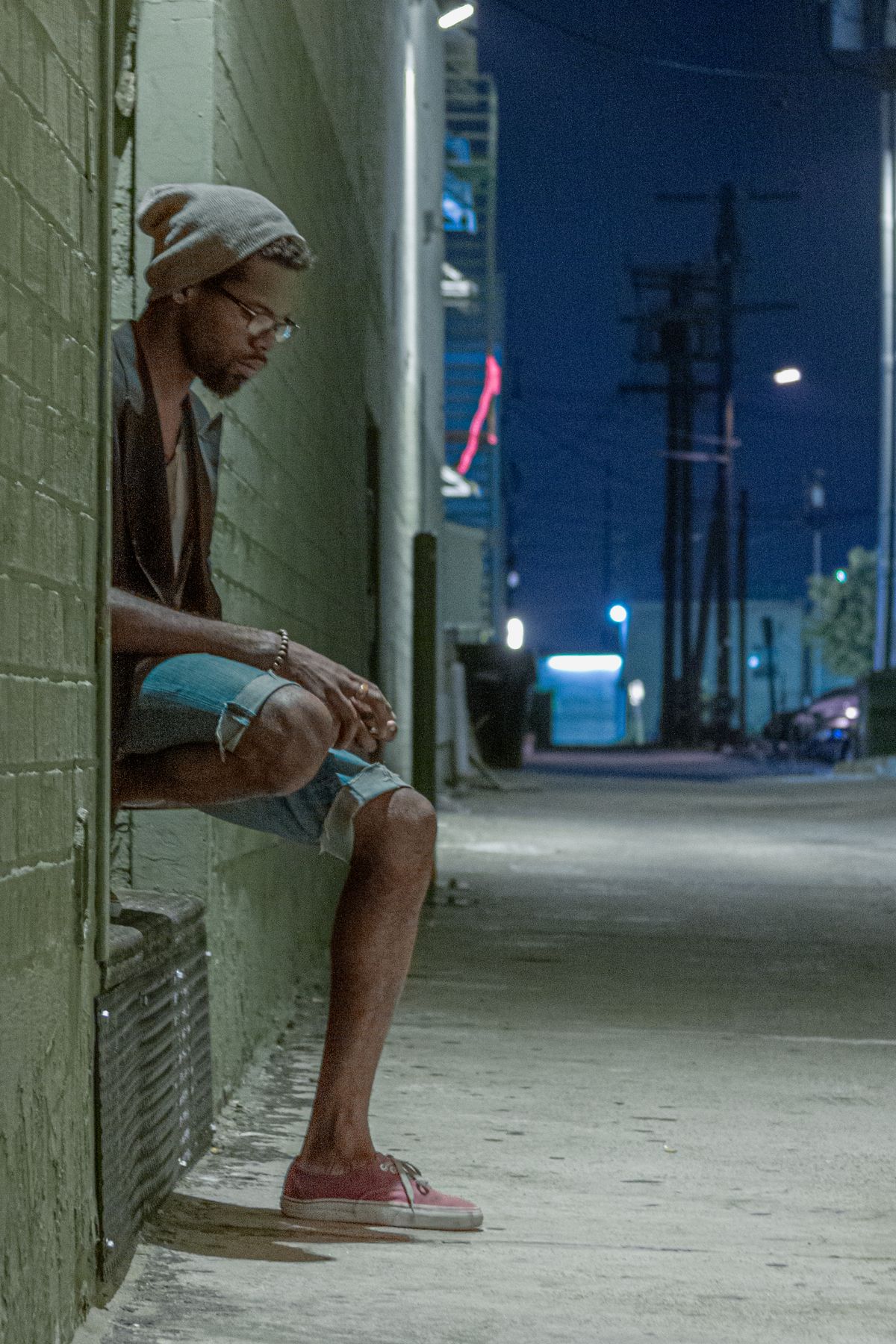 This is the third Life Framers competition that I have entered, paid for by your generous monthly donation. I will also be entering a series competition they have (no additional charge). If accepted, I will have a show in a bookstore in France, judged by a Japanese expert and one other. Sounds perfect! Here are the images followed by the verbage I submitted.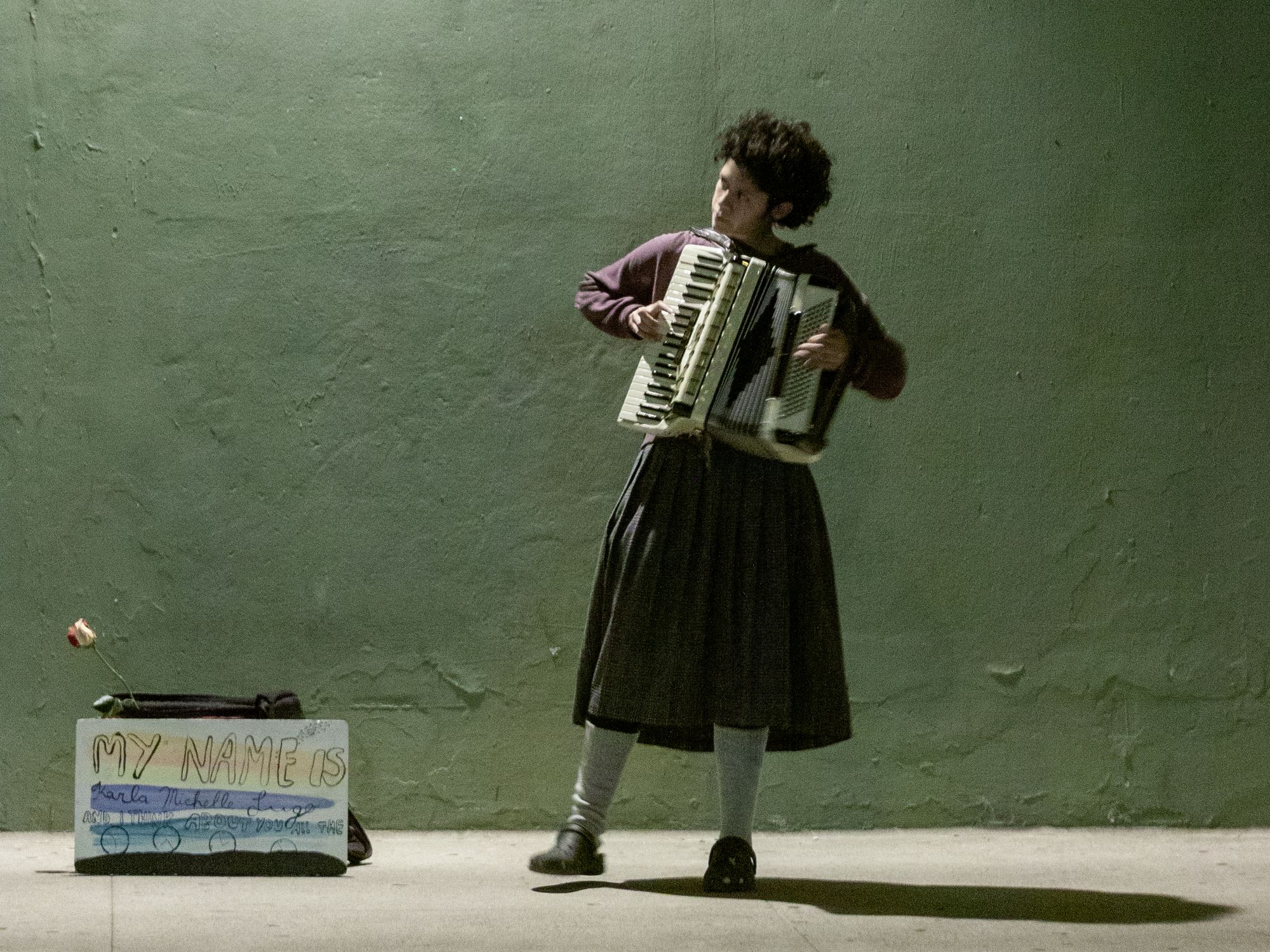 A lot of my work is street based involving strangers. Pop-up shows, alley shoots. pride festivals. I often give a photo for photos taken. At pop-ups and Pride, I usually also have a gimmick for people to focus their attention on, 'what are you proud of,' 'what obsessive thought would you like to get rid of,' 'want your picture taken in an alley,' are some of the ones I am submitting to the December 2023 'Street Life' show for Life Framer.
image 1: 'Andre Reflecting.' One person tried to imitate the pose. Andre used it as a Facebook picture for a while. It is one of the alley images taken on Ray St in San Diego, CA USA.
image 2: My Name is Karla "and I think about you all the time." They were performing during North Park Nights on Ray St, across from the alley that I was taking pictures in.
image 3: 'Resist Fix Code Image' Photoshoot/fashion show at Brick Bar put on by Ares I am productions, directed and produced by Angelica Angeles. I came along to take blurry pictures…
image 4: 'Before Coffee 2 of 3.' The underprint for this piece came from a quick shoot while I was at a pop-up behind The Studio Door in 2019. The person (before coffee) @Mayson-lee was game but did not have their face on. 2.5x3.5" mixed media, underprint on Epson 300lb Hot Press Natural p800epson printer, micron pens and acrylics. 2 coats of Liquitex Gloss Varnish front and back.
image 5: 'Paper Shred.' A scrap of Immigration Status documents photographed in Balboa Park, San Diego, California USA
image 6: 'Flash' The jogging part of the 'Morning Jog' series. Taken in the early morning on the street in Santa Barbara.
image 7: 'Dog after Playing Catch.' A victorious dog, the end of Hank and the dog's owner playing newspaper catch with the dog stuck in-between. Taken on Ray Street just before Ray at Night.
image 8: 'The Kuntz Clan' Roberta and Michael with family in the west alley off Ray St.
image 9: 'Obsessive Thought,' In several events and places I was having people make nipple prints over an obsessive thought they wanted to get rid of. Most prints were submitted anonymously. This person agreed to have their picture taken with their contribution. All contributions for 'Tainted Milk' were later burned and put in a small (child size) urn.
image 10: 'My Ink.' Part of the 'What are you proud of' series, taken during a San Diego Pride Festival in San Diego, California, USA.