Trapped, 3-17-2021
dancing while standing still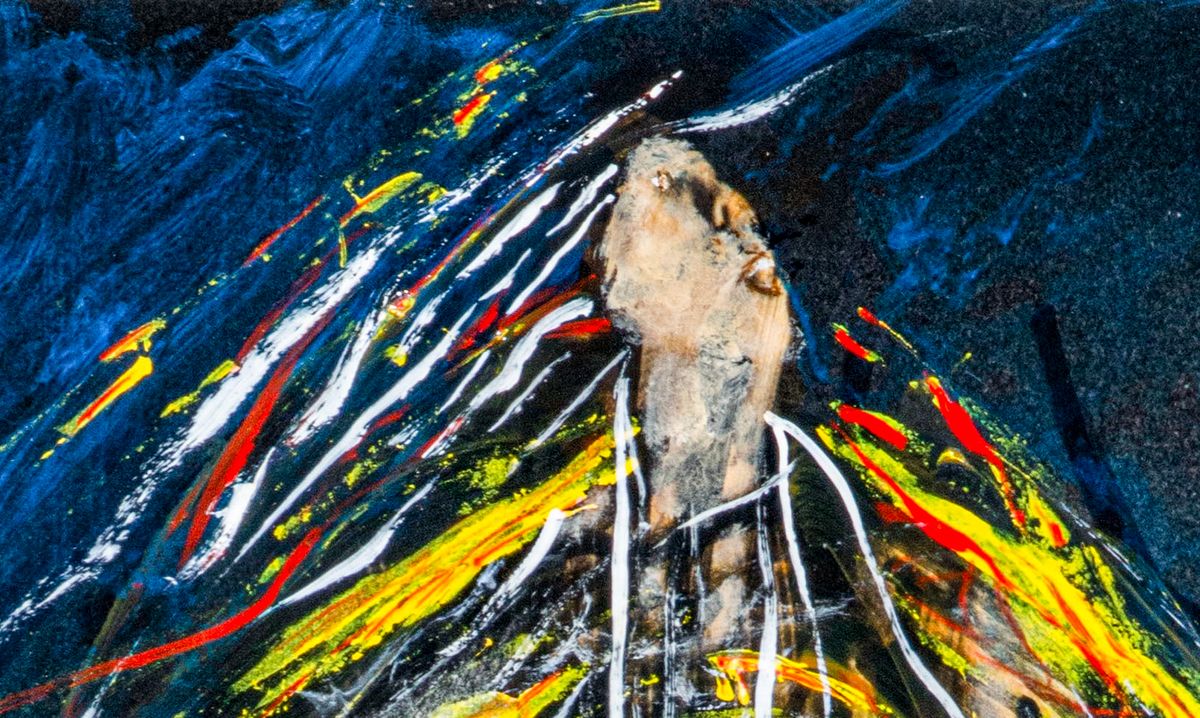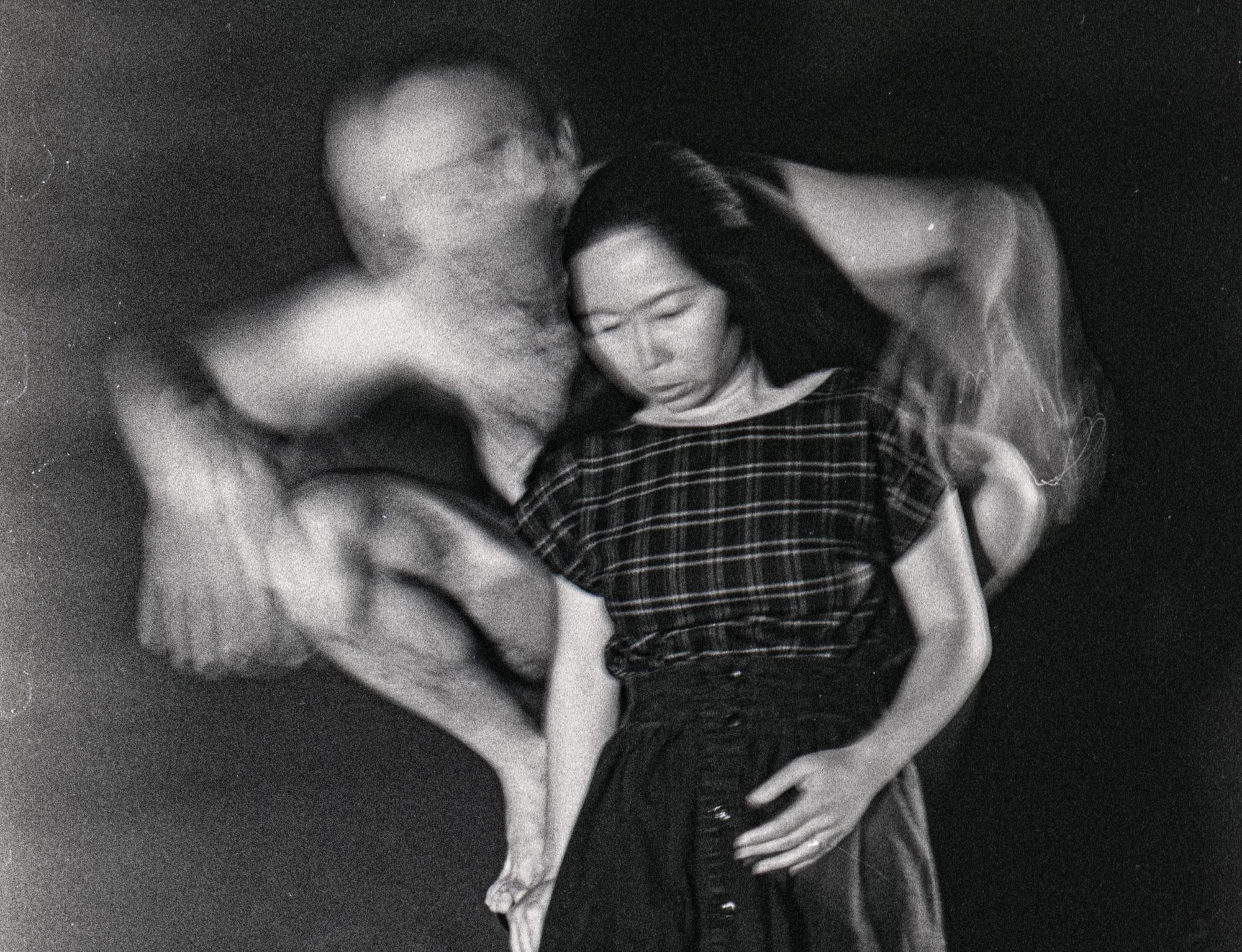 Trapped underprint was created from a long exposure photo taken in the DarkSpace. Maria looked like she was dancing with her body blurry and twisting but her feet still, as though she were glued to the ground. She was also in the first trimester with our son Rikki. Many years later, painting on the underprint, I am thinking about that transition from person to person with child. The internal changes, mental and physical, shifting of priorities, choice of accepting all or part after understanding or rejecting.
9x12x1.5," mixed media on cradled hardboard (Blicks Premium), archival underprint (330gsm2 Epson HP Natural using Epson Ultrachrome Inks with an Epson SureColor P800 printer), micron pens, acrylics, 3 coats Liquitex Acrylic Gloss Varnish as final varnish. Black 1.5" edges (BM black chalkboard paint for easy touch up and/or owner marks and comments). Wired and ready to hang.
Irene Grumman:
My first perception: a Native American dancer at a powwow. The yellow lines emphasize the sense of motion. The upturned blurred face appears ecstatic, which whirling can induce. It may be from the same session as the last art card you sent me. I'd be thrilled to hang this in my apartment.
Richard ChauDavis:
You want to claim it as an early annual reward? that's cool.
Irene Grumman:
That it's Maria while carrying new life makes it mean more to me.
Richard ChauDavis:
I've marked it as yours.