400 Kids 10/25/2013
a teacher letting their hair down at Art of Pride.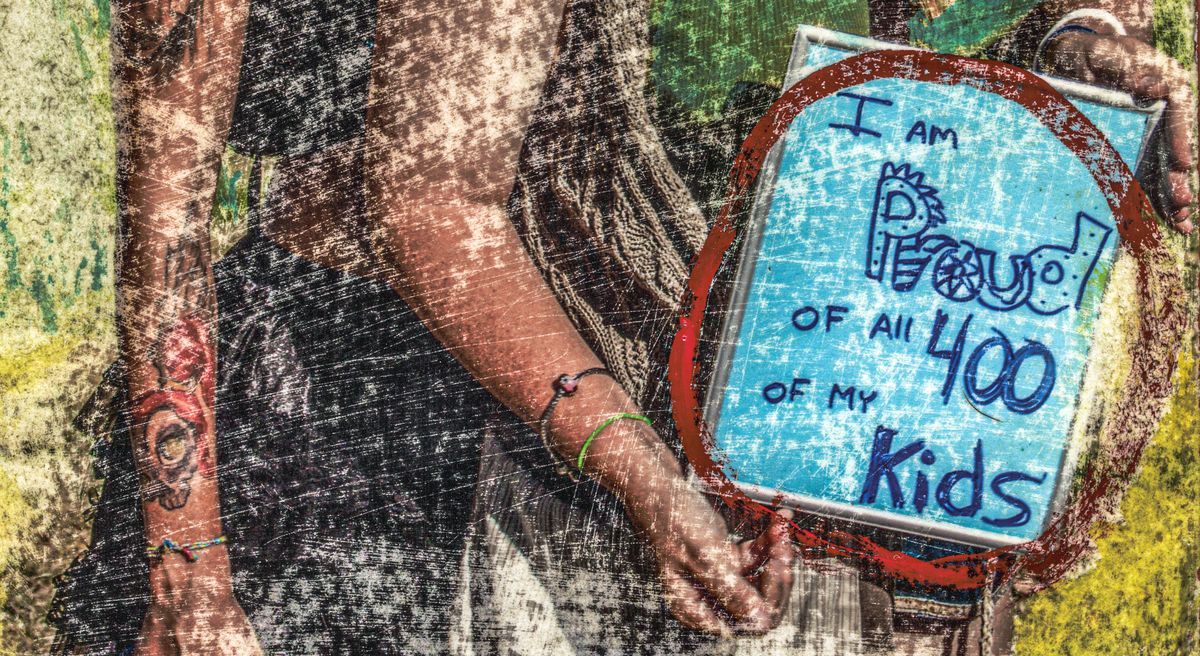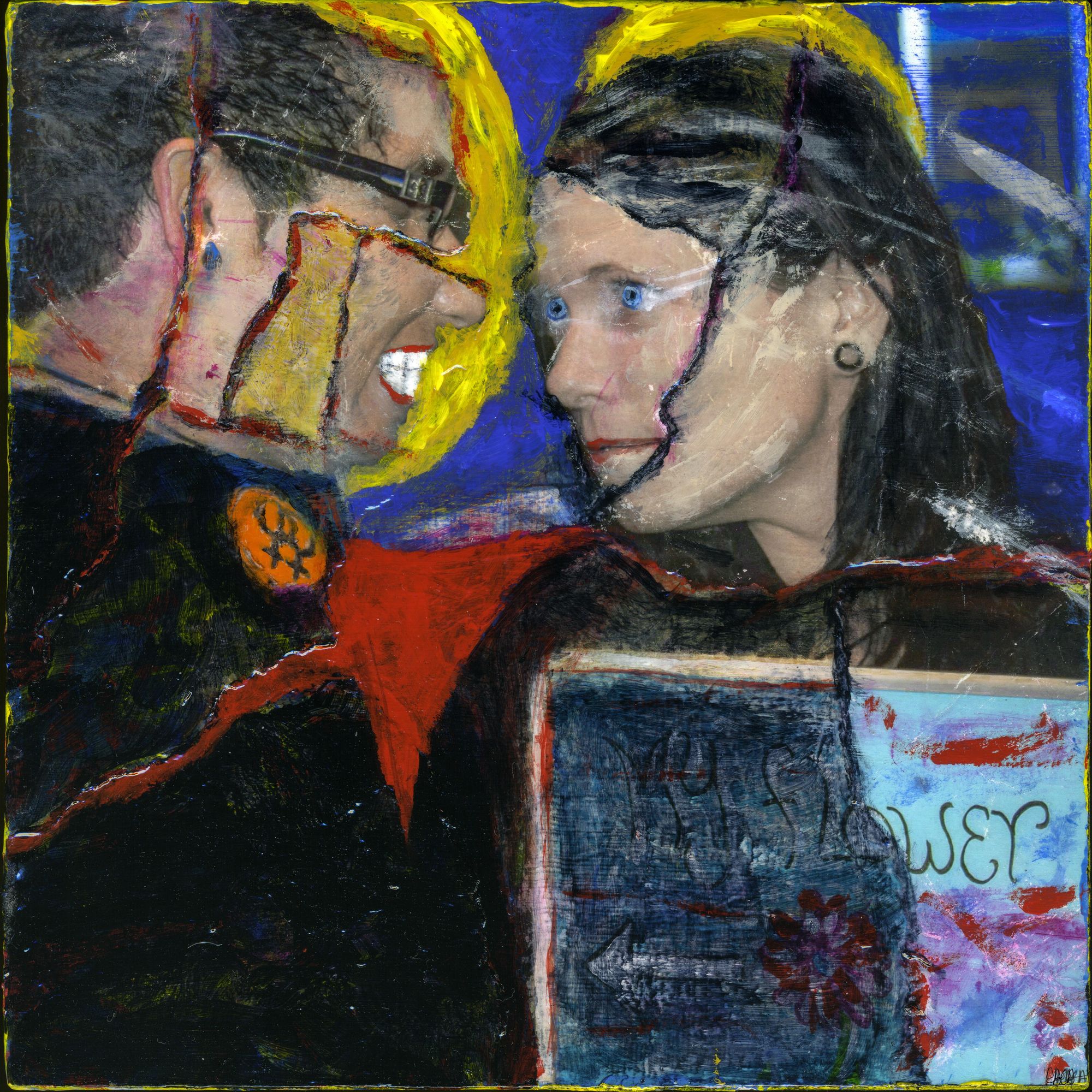 A couple at the annual Pride Festival in San Diego answering the question; what are you proud of?
This one  ended up with most (not all) of the background and part of the foreground being sanding away. I then went in with some watercolor and acrylics.
This piece was first shown in November of 2013 at the San Diego Pride office in North Park. 8"x 8" mixed Media on a cradled Masonite panel. All rights reserved (c) 10/25/2013 Richard B ChauDavis. In a private collection.