Flame, 6-8-2023 (generative AI sketch)
Her eyes were actually closed. The looking at the camera is a process gift.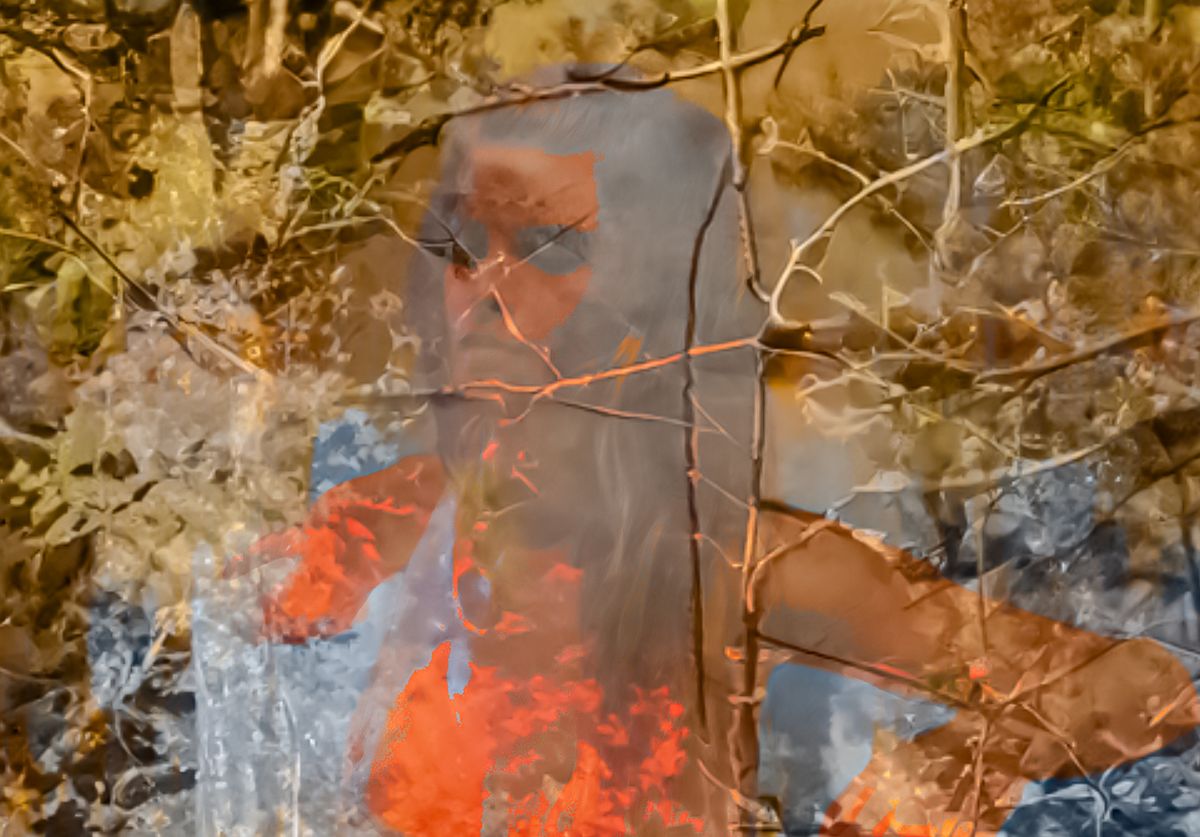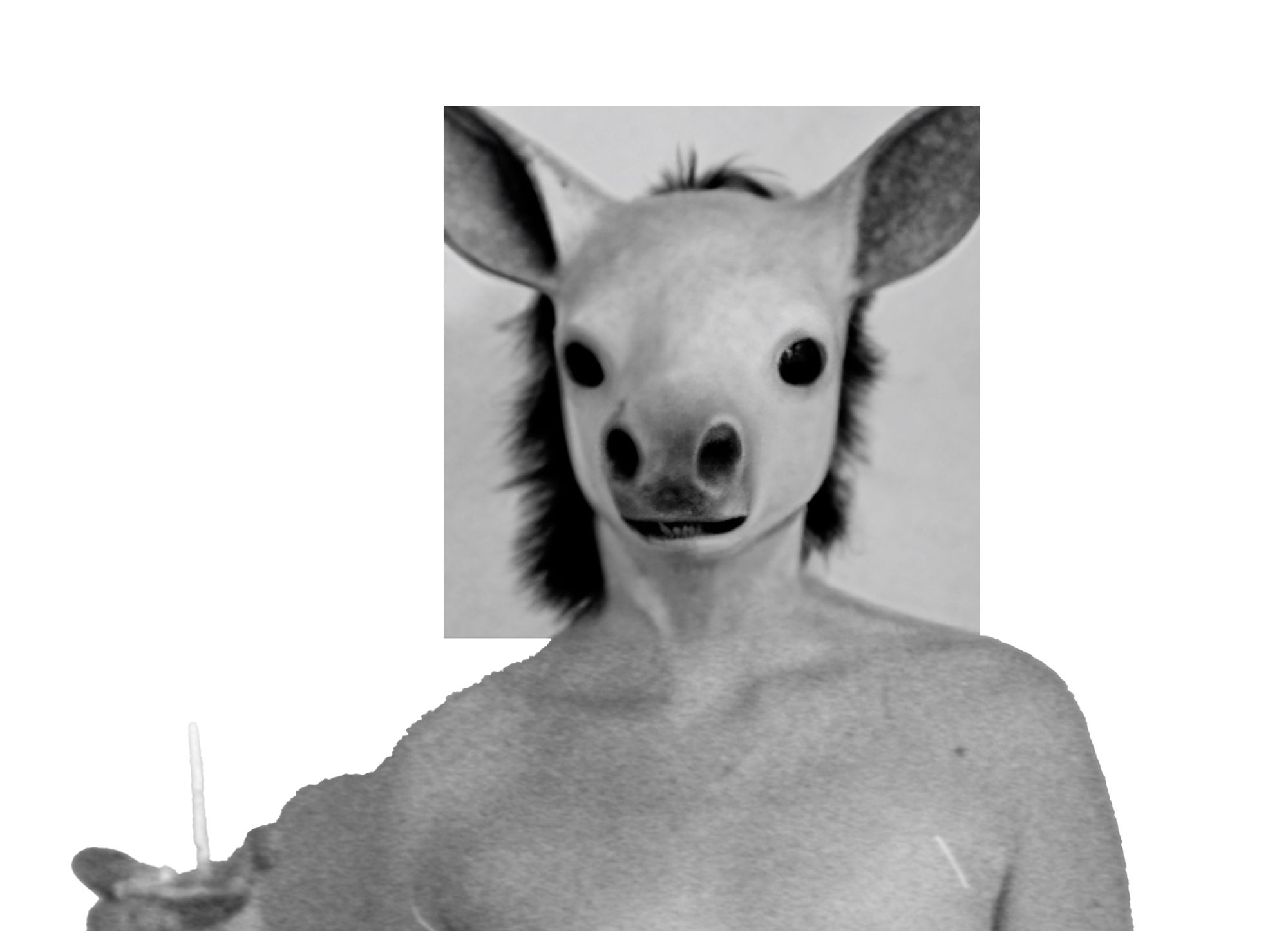 The figure is Bridgett from a 2013 group photo shoot run by Jeff Brosbe during ArtGymSD at SDAI.  The background layer were created in Adobe's beta version of Generative AI in PhotoShop.