Hazel and One Foot at the Swap Meet, 10-26-2017
An interesting couple...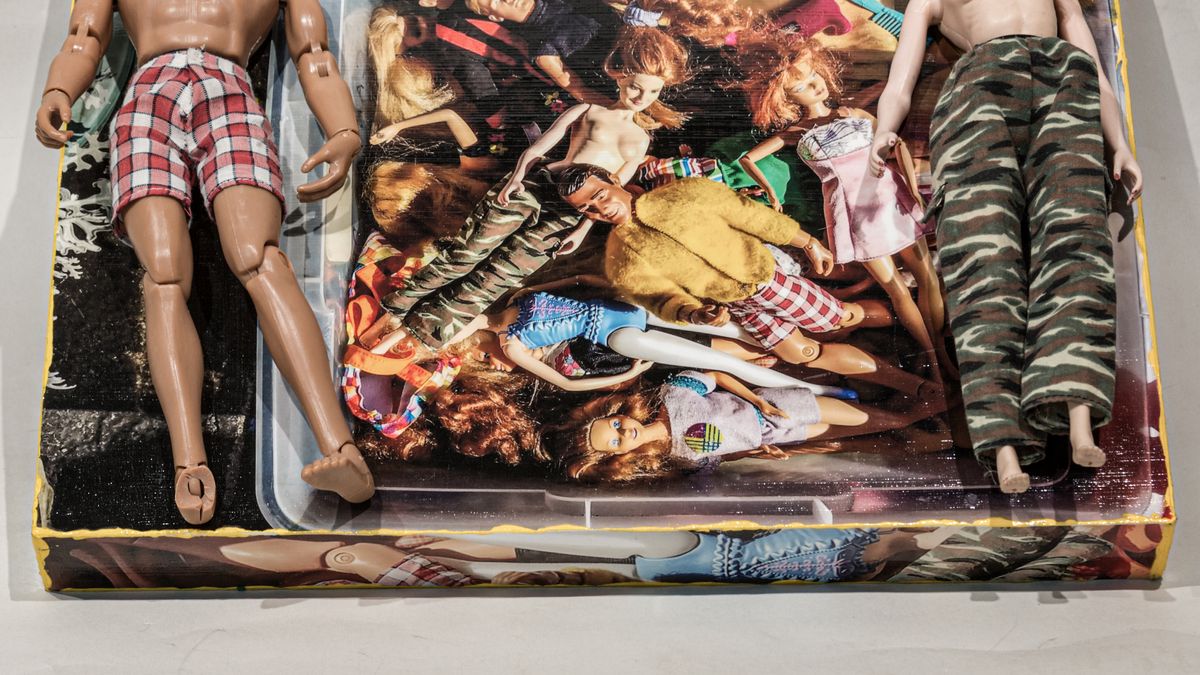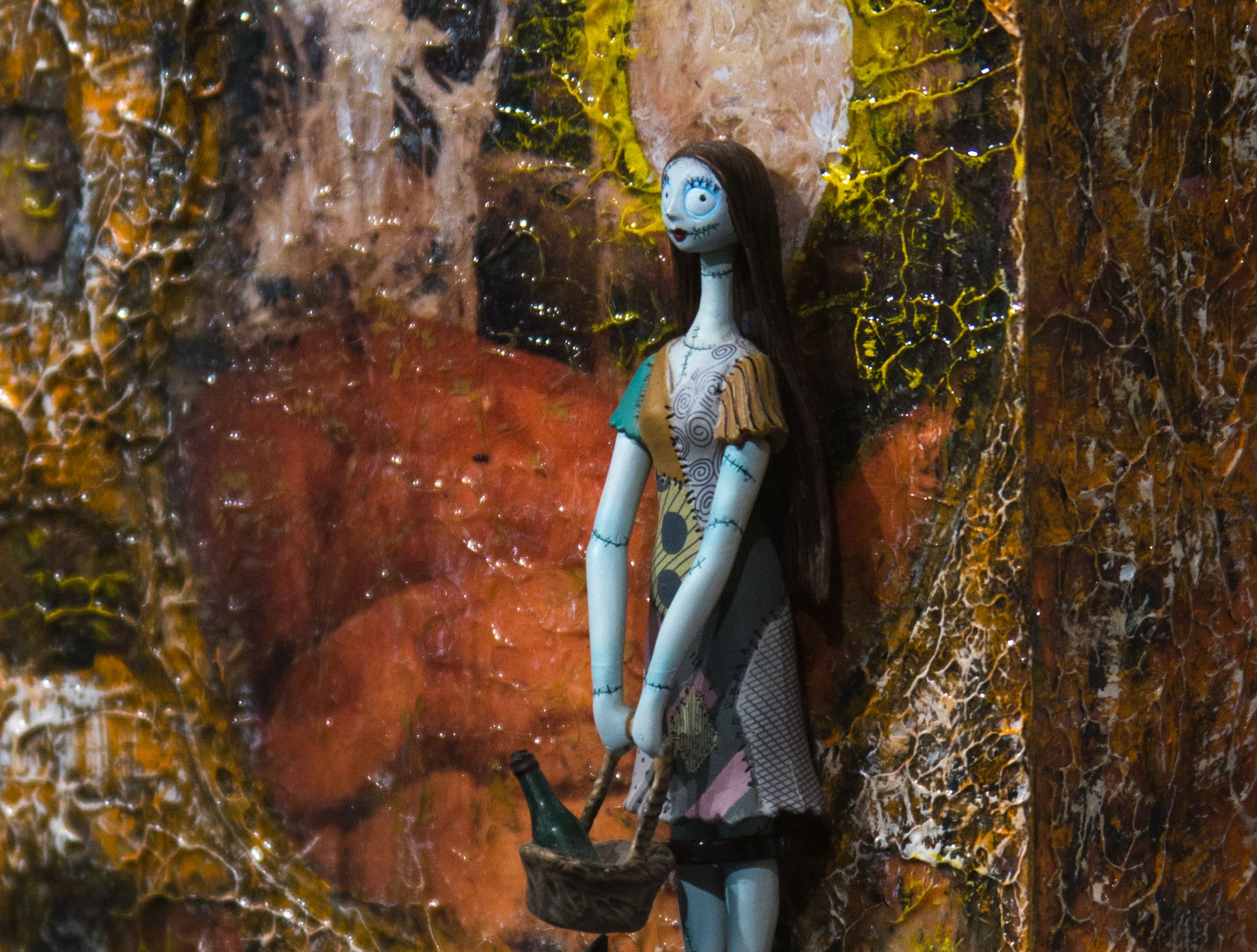 Didn't realize One Foot only had one foot until I took its one shoe off...
This work is a large digital print of where I found the dolls a Kolby's Swap Meet.  The sides are also digital prints of the scene.  This is one of the doll rescues where I would find dolls with a history and give them a place of respect.  I think it odd that these treasures are so casually lost to ones who once loved them.  The edges are cadmium yellow.  All (except the dolls) is archival designed to last a hundred years or more...  wired and ready to hang.