Pain From Below
So much fun working on the Epson Natural after the top layer is peeled off.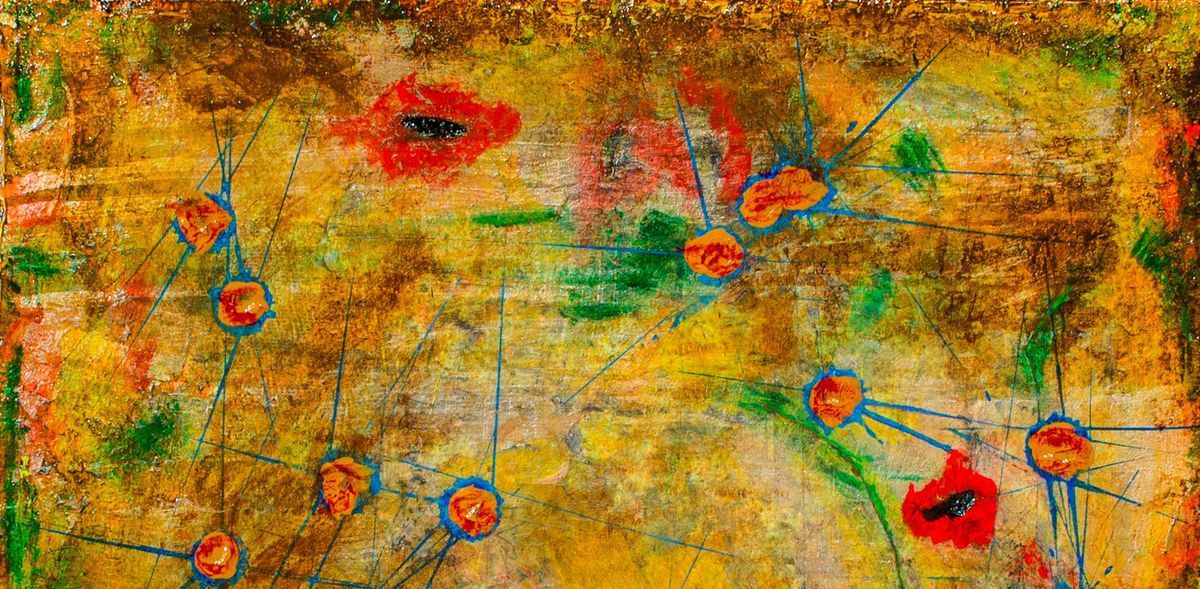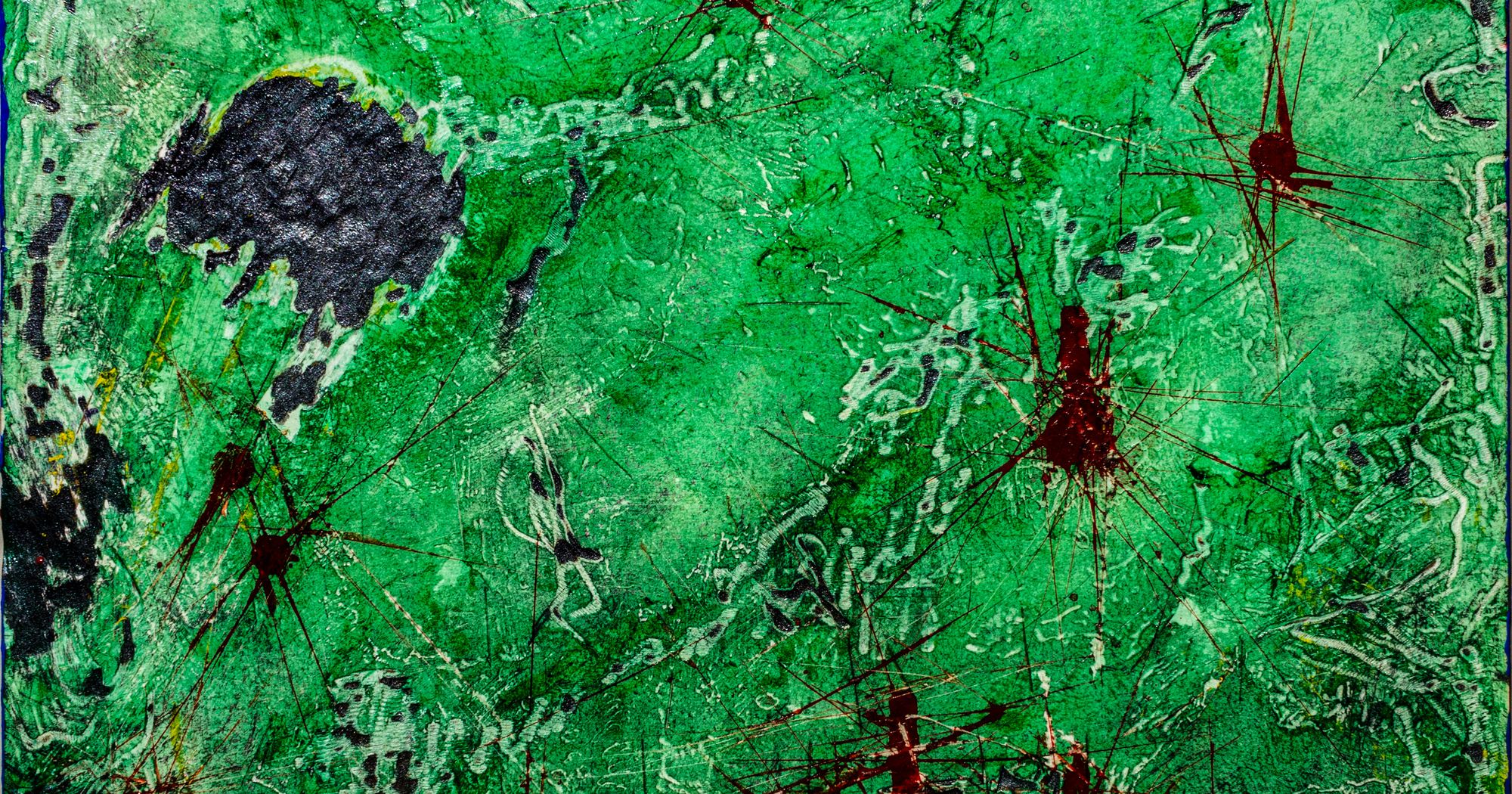 Roberta Kuntz picked up this piece in 2019.
Stu Schwartz (patron) named this piece.  Started life as a photo from the table muse series but was eventually peeled and then came back to life as this piece.  Multimedia, Archival Ink Micron Pens, Acrylic.  The blue lines were created by using a razor and F&W Ink,  There a metallic white in pats of the background created with F&W ink (archival). The black goes down to the wood substrate (Dremel tool).  12" x 12" x 1.5"  Signed on the back and ready to hang.