Peeled Piece IV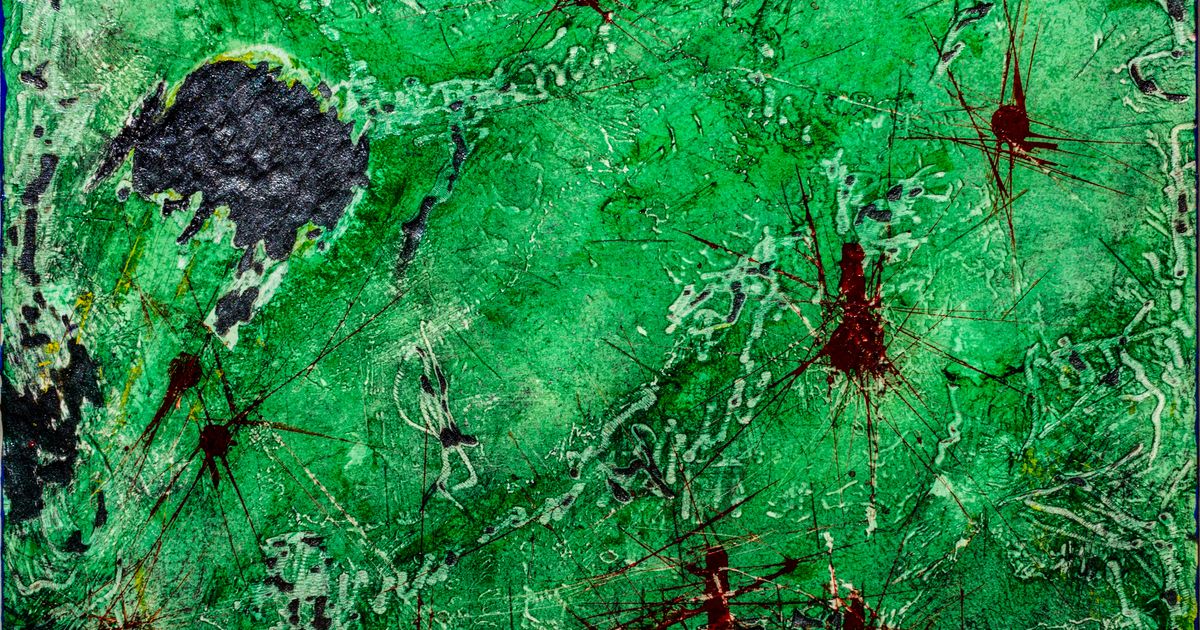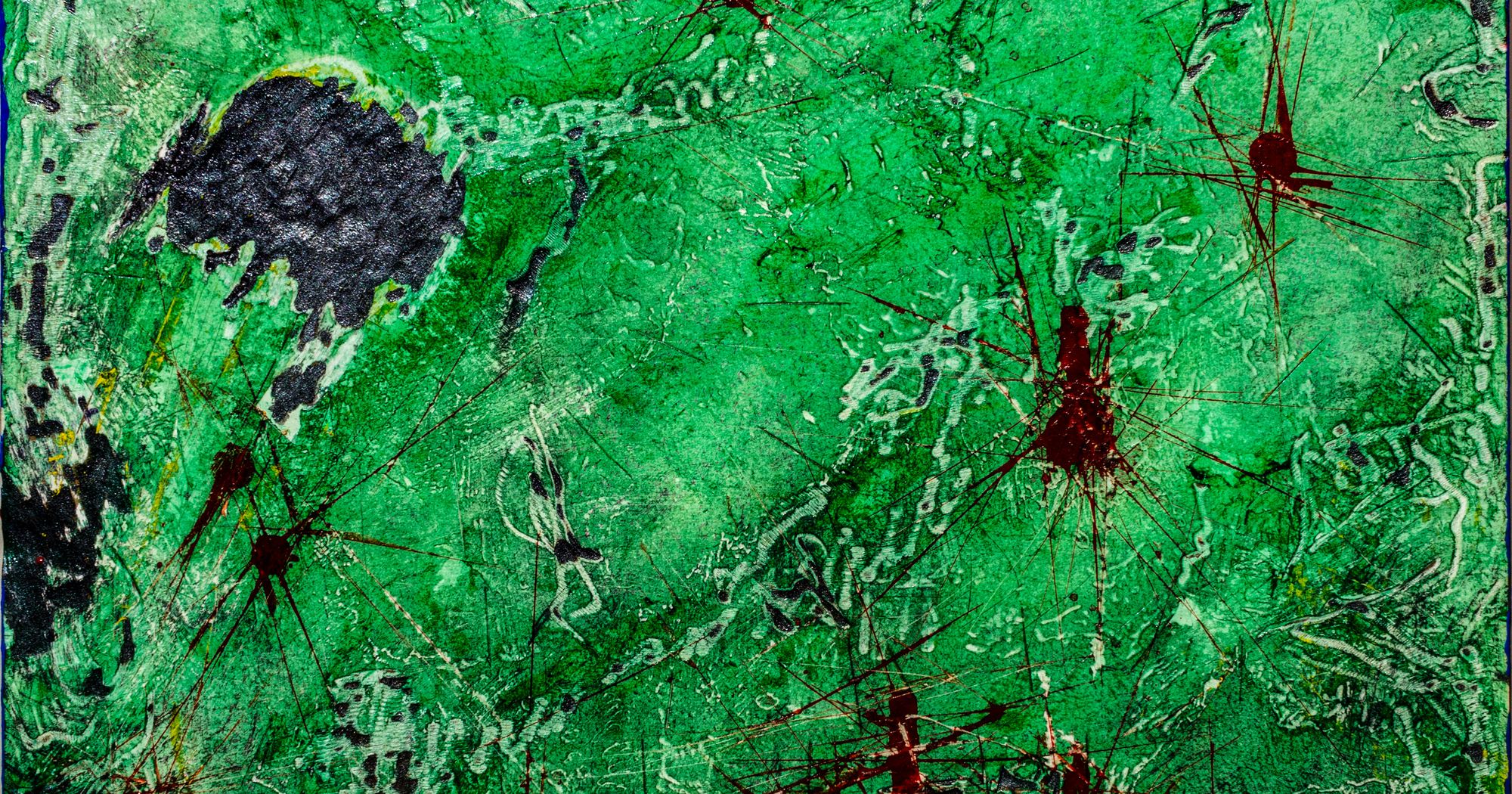 At one time or another this piece of Blick's primed and cradled hardboard has been the support for 2 or 3 pieces.  The latest was a piece called At Home Lap Dance 3-6-2018.
The surface print of Lap Dance was peeled off leaving a soft paper background that was very interesting to Richard.  In this peeled piece Richard used the micron pens to make fine lines and microscopic life shapes on the image. followed by splats of F&W metallic ink, Razor cuts through the wet paint and paper background. There is also washes of Liquitex acrylics and grinding through the surface to the hardboard below.
Liquitex Acrylic Gloss Varnish to protect the surface. The sides are finished with Benjamin Moore black chalkboard paint for easy touch up (or notes...).  The back is wired and ready to hang. 16"x12"