Single Parent 23 Years 10/12/2013
an amazing person, still going strong.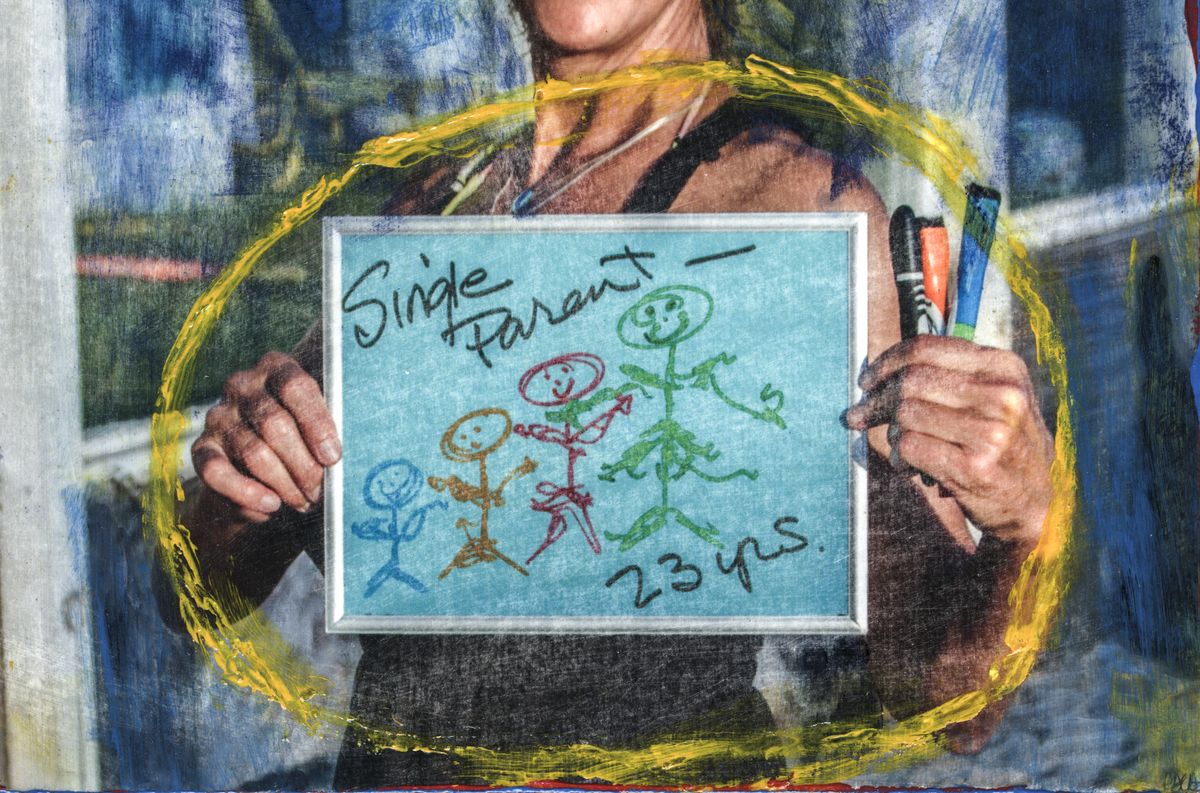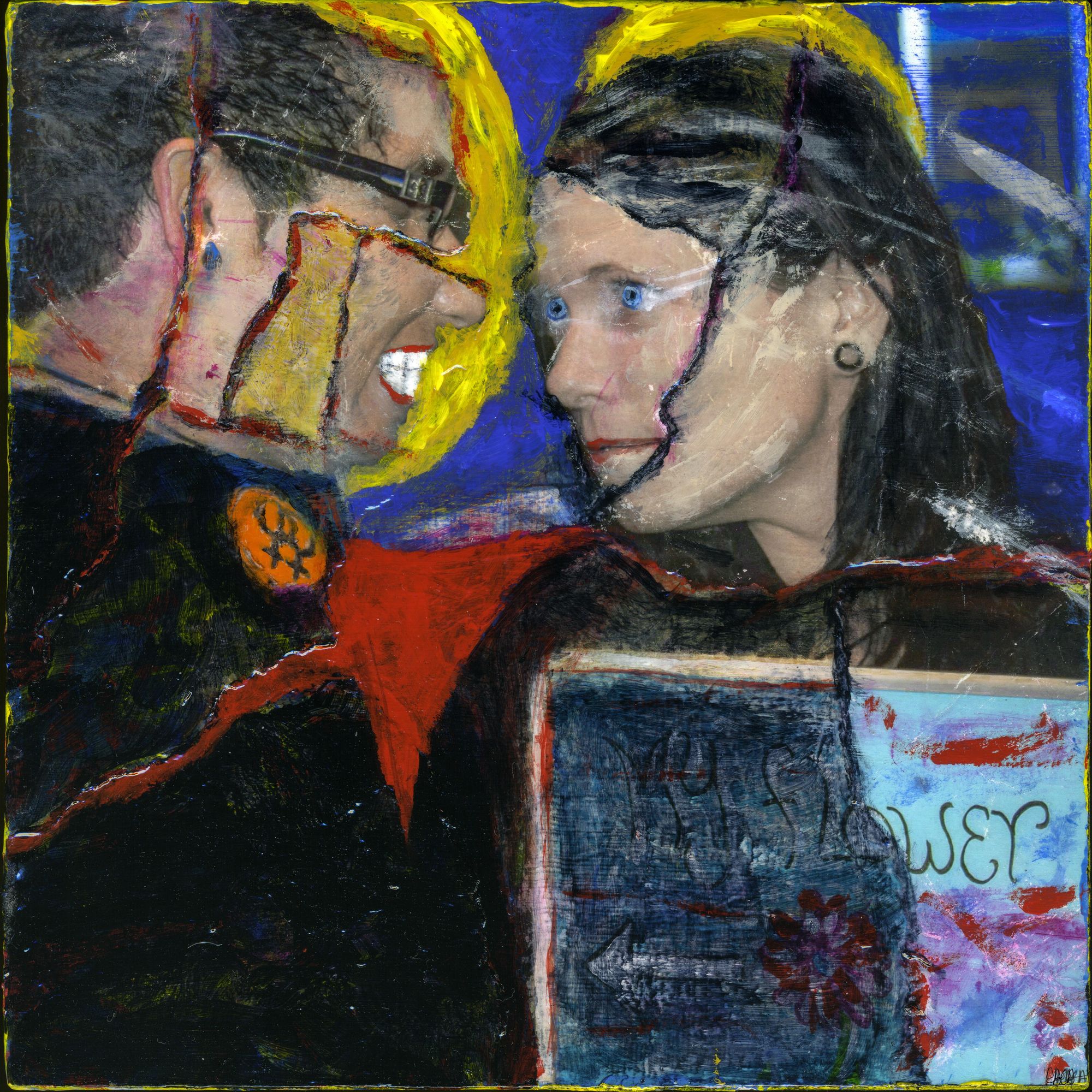 I asked Diane what she was proud of at an evening gathering on the beach. 23 years as a single parent. The yellow is gouache; I also used acrylics in the background. 8"x 8" mixed media on a cradled Blick's panel. All rights reserved (c) 10/12/2013 Richard B ChauDavis, now in a private collection.