Fruit Saint (with bananas), 8-20-2020
just could not put this in a safe place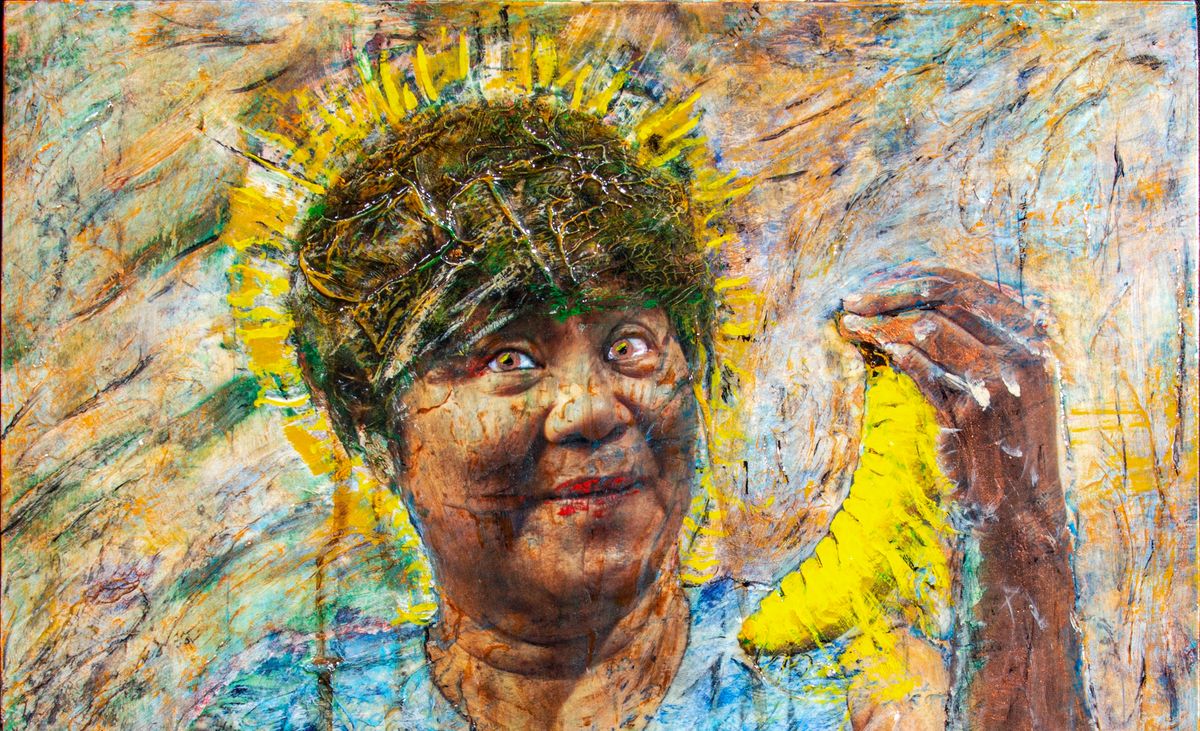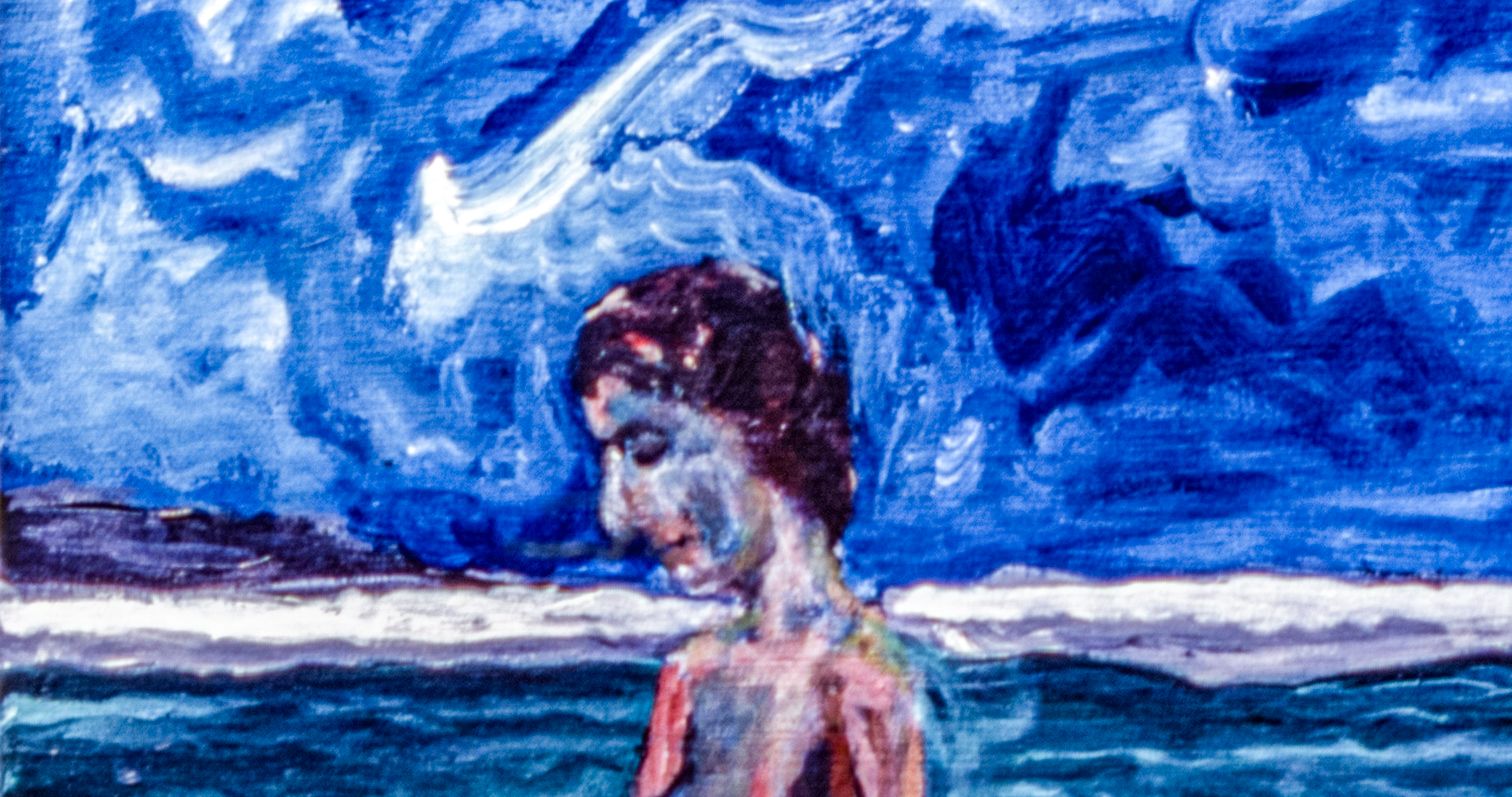 Area's in the face started to annoy me, tried some things and then peeled the entire piece officially destroying it.
Started as a photo collaboration with Ace during a fruit shoot.
We Researched it a bit.  There are all sorts of cultural references; Josephine Baker; the large and public protest over the censorship of work done by Natalia LL in Warsaw; the Chiquita sponsored death squads (alleged) in Columbia; and, the really catchy Chiquita commercials with Monica Lewis (deceased).  The fun aspect was also a large part of the process.
I mounted a 300lb Hot Press underprint on primed and cradled hardboard. Worked for several days on the piece, creating texture, using heavy gel medium, acrylics, metallic acrylics, micron pens.
12x16x1.5," 3 coats Liquitex Acrylic Gloss Varnish, mixed media, Black on sides, wired and ready to hang.