Old Tires 10-17-2020
odd little park on the border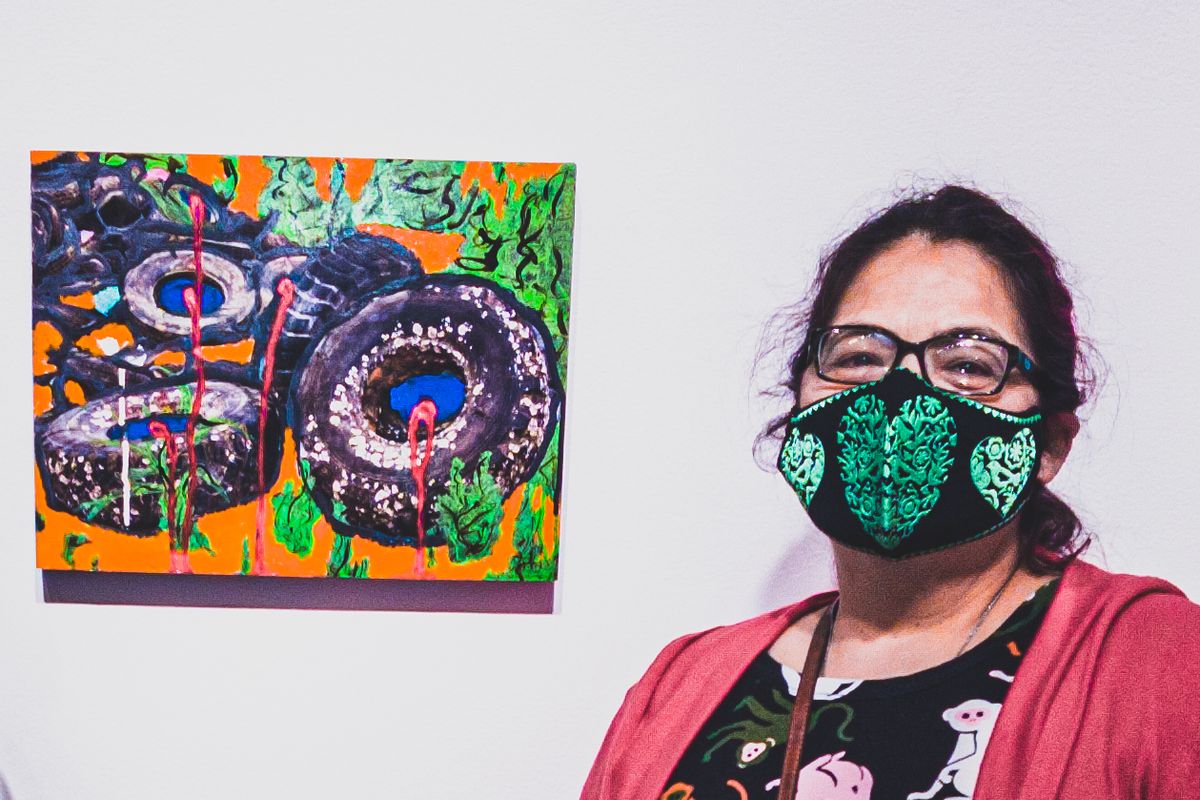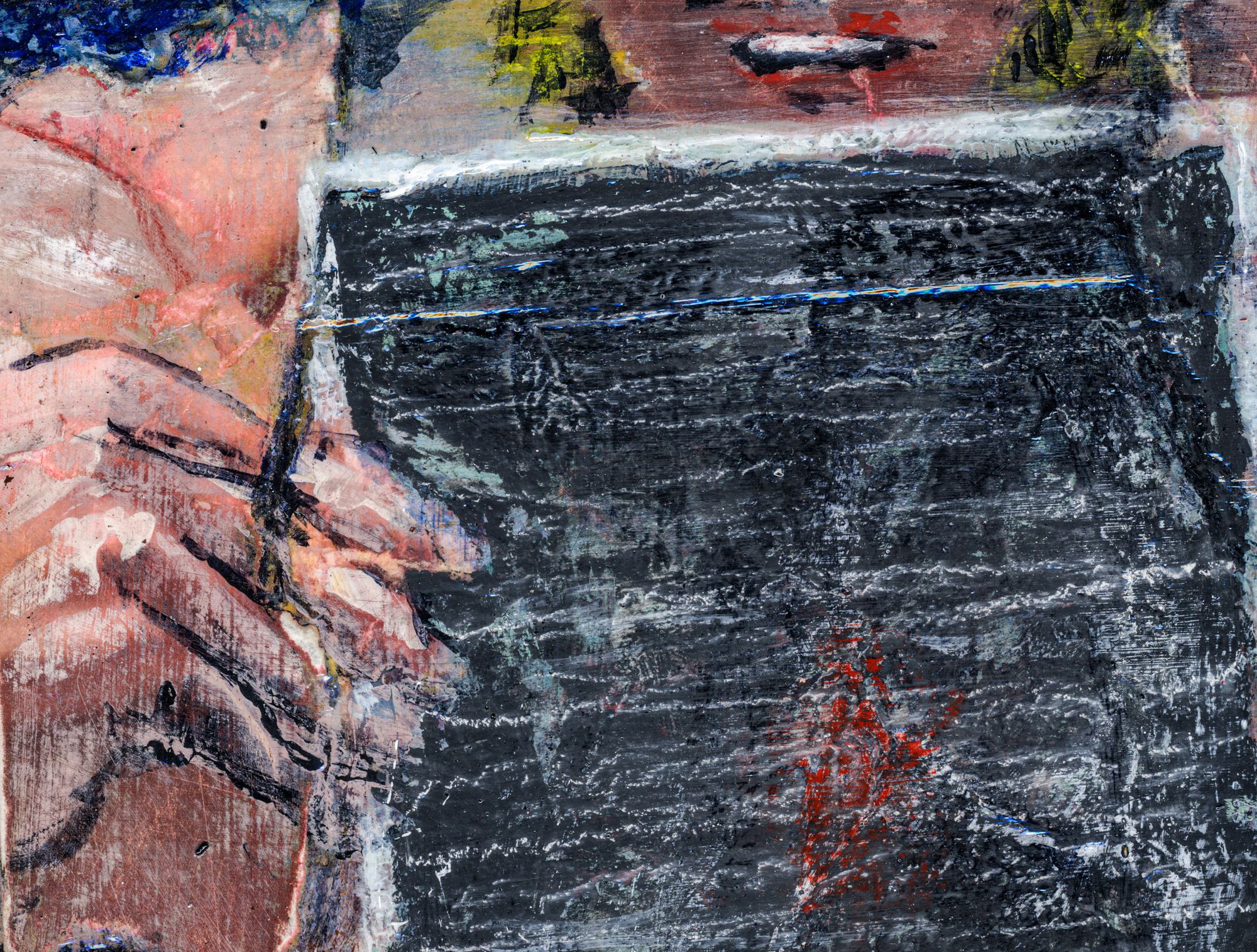 The original photo was taken at Border Field State Park. It is an unbelievably beautiful but strange park.  It is on the border between San Ysidro and Tijuana. The tires that had a strange mold growing in them.  Strange little hills, helicopters, Border Patrol, A fence going out into the ocean, there is or was a friendship park that I did not see.
This piece was finished on 10-17-2020 and then finished again on 1-5-2021. The time spent on this piece was all at once and then staring and thinking for 2 months after which I added the red drips.
The metallic's in this picture are Daler Roweny F&W pearlesent inks(Black, Galactic Blue, Macaw Green and I think Waterfall Green).  The pen work is various Micron Pens.  I also used F&W regular ink (white).  The red and orange are Liquitex Professional Cadmium Acrylics.  The blue inside the orange is Cerulean from Liquitex also.  12x16x1.5," 2 coats Liquitex Acrylic Gloss Varnish, mixed media, collage, under-printed 300lb Epson HP Natural using Epson Ultrachrome HD Inks glued with Liquitex Gloss Medium and Varnish onto a primed and prepared Cradled.