Resist Fix Bar, 08-09-2018
There was a person doing make-up, actors, models, BDSM, and (of course) Angelica Angeles.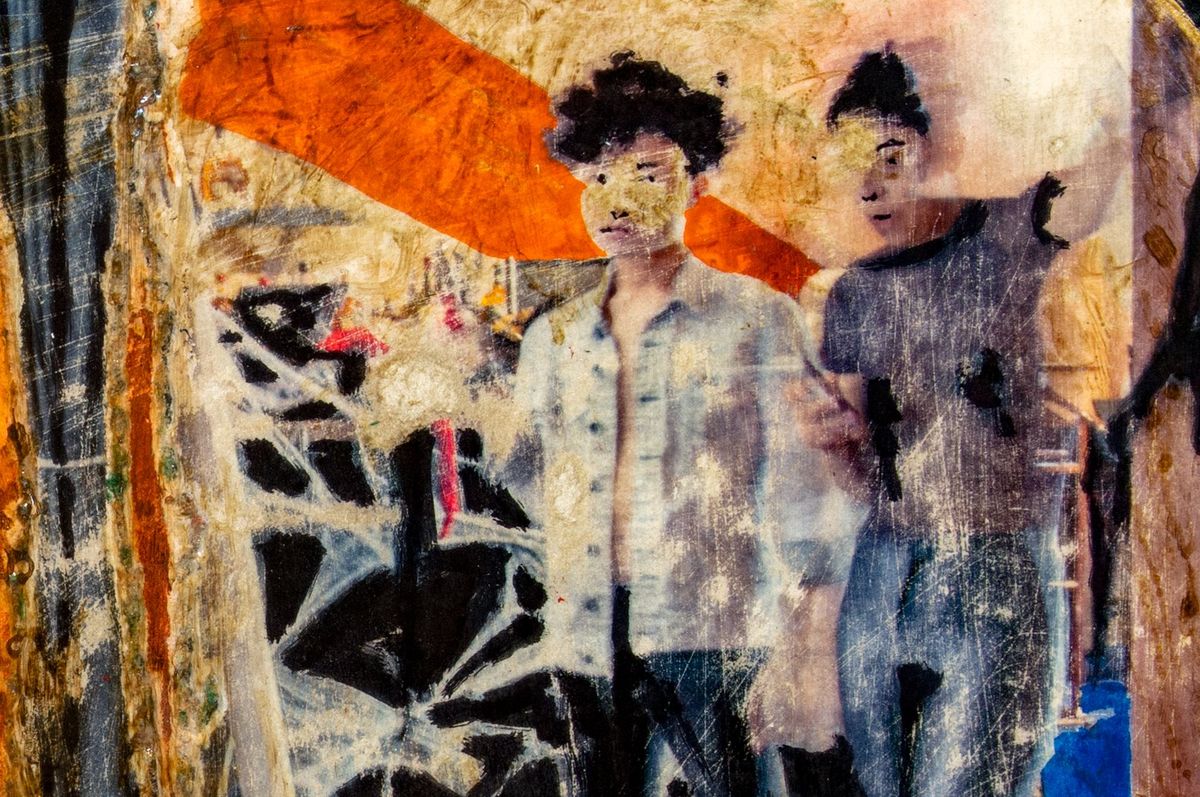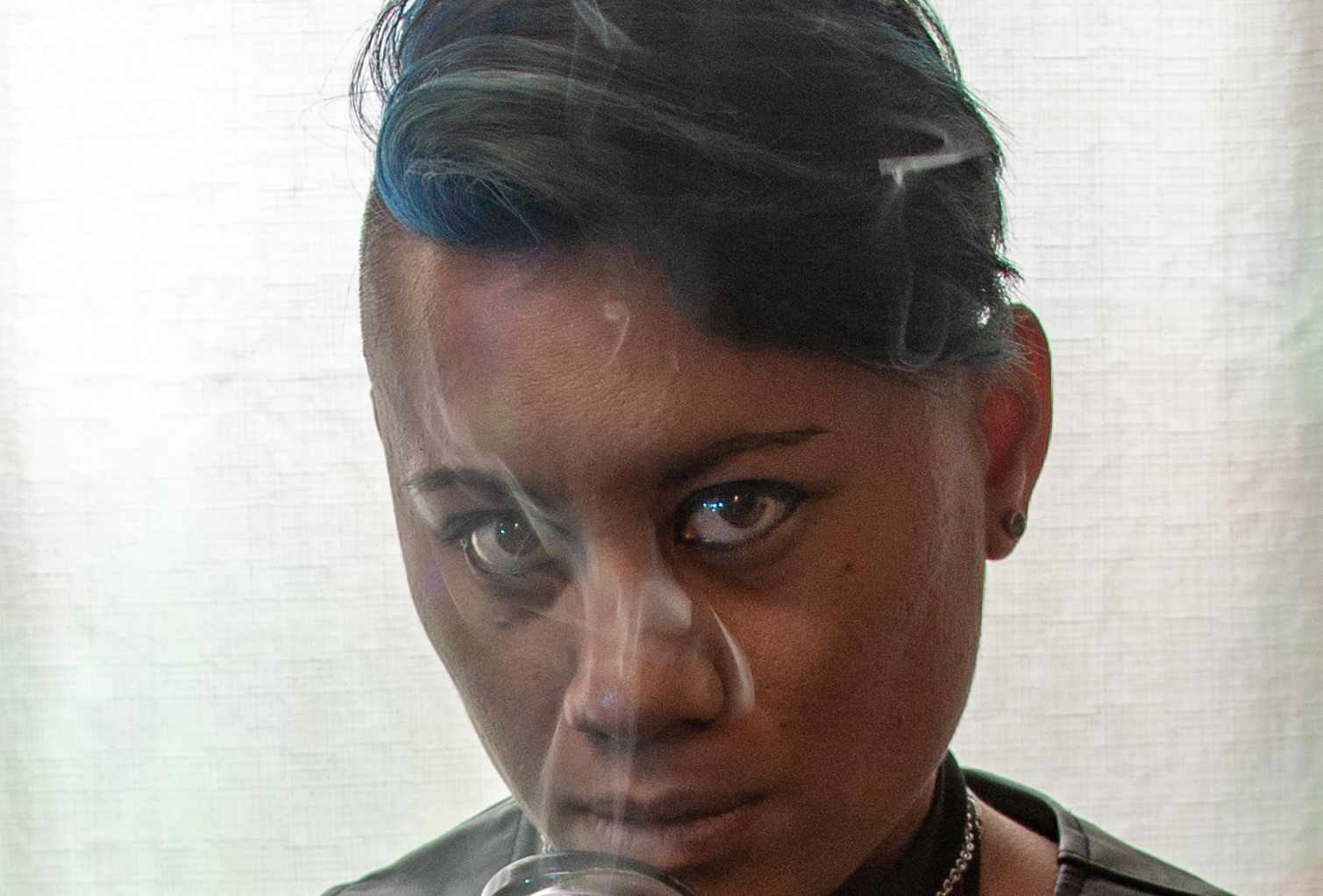 Started out as a leftover paint piece.  After it was shown a  bit I mounted a photo from the Aries I Am Resist Fix Code photo shoot at the former Brick Bar in Hillcrest.  Most of the photo remains with just a few of the heavily textured acrylics background showing (where I took a grinder to the image).  3 coats of Liquitex acrylic gloss varnish.  The  back is wired and ready to hang.