Resist Fix Orange, 08-09-2018
Having fun dressing up and taking pictures at the old Brick Bar.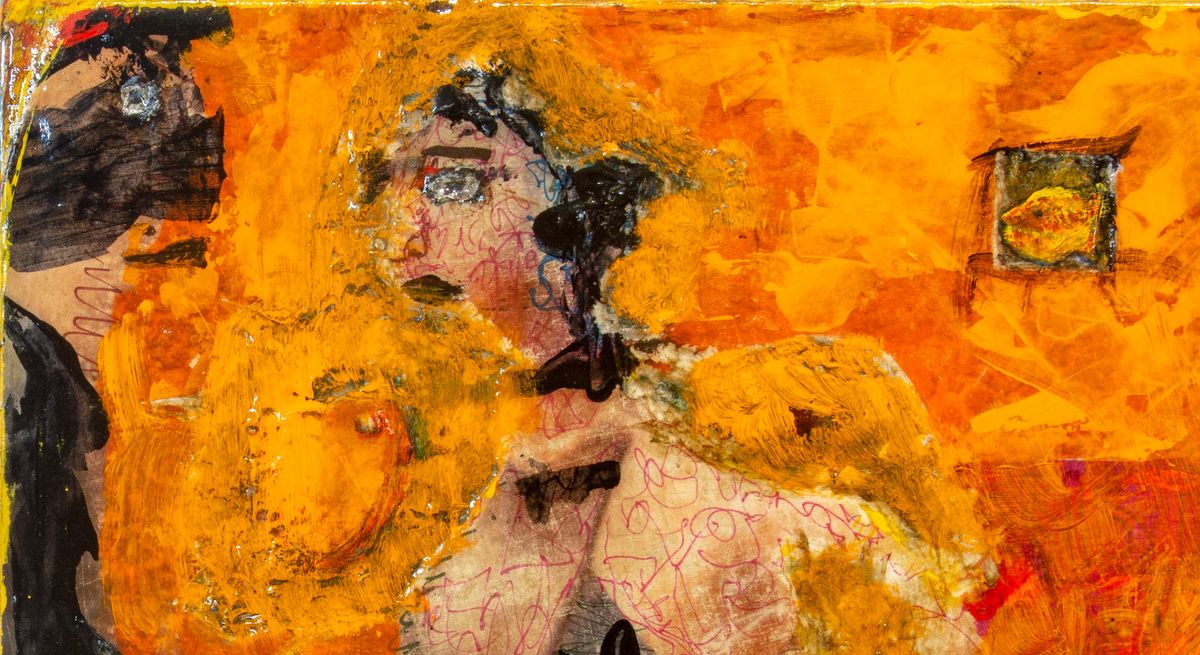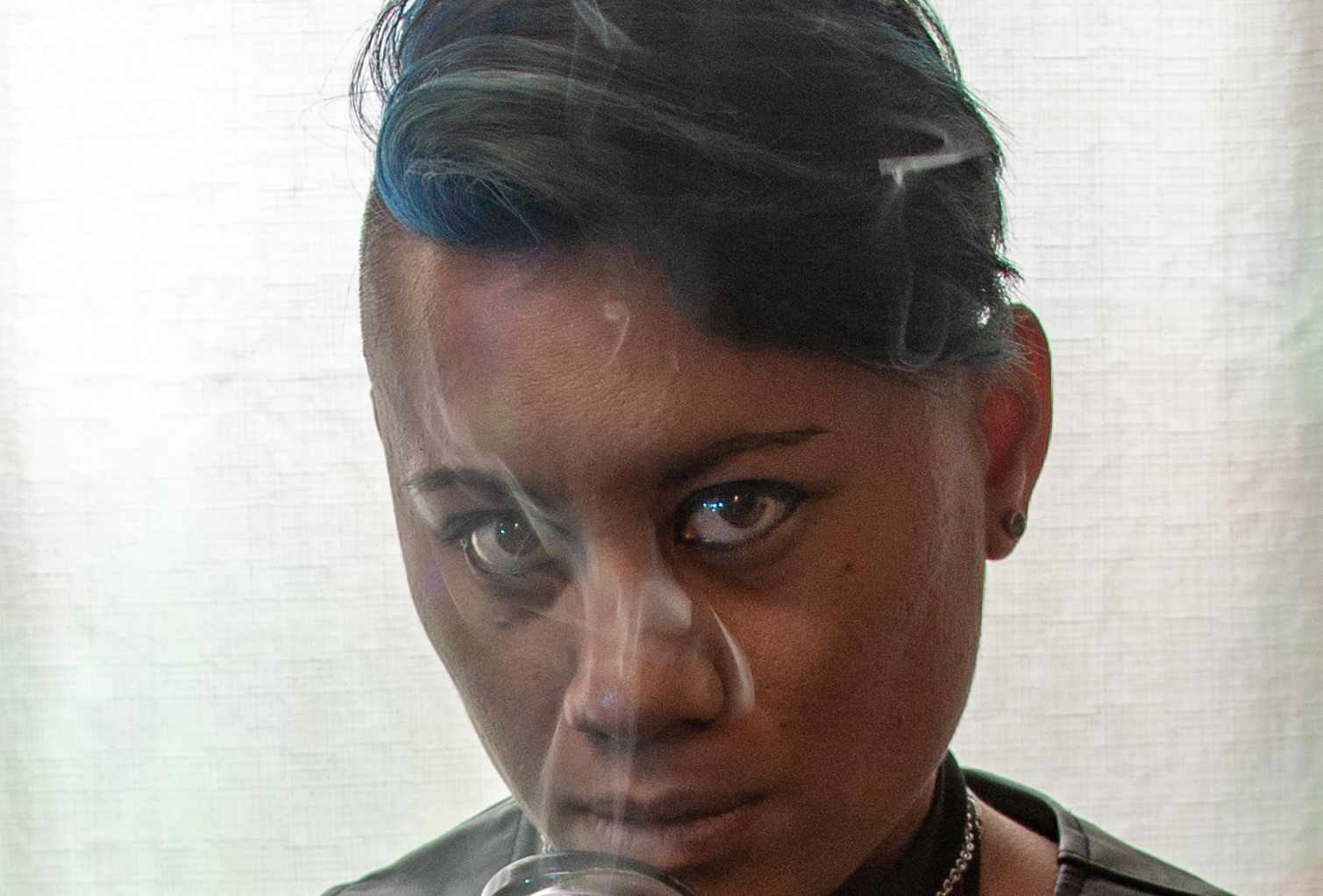 Claimed by Lisa Cabrera 8-11-2021!

The subject is from a photo shoot held at the Brick Bar in Hillcrest (now closed).  Angelica Angeles organized the shoot and invited me as a back up photographer to take my blurry pictures.  I had a great time.  The owner was deeply integrated into the art community and was very supportive of this and several other art ventures. There are easter eggs, deep deep gel eyes, lizard head, a fish and according to Eugenie, a cat... The piece started out as a leftover paint piece with a photo put over the top.  Bits of the photo was ground away leaving heavily textured acrylics all different colors showing through in spots.  3 coats of Liquitex acrylic gloss varnish.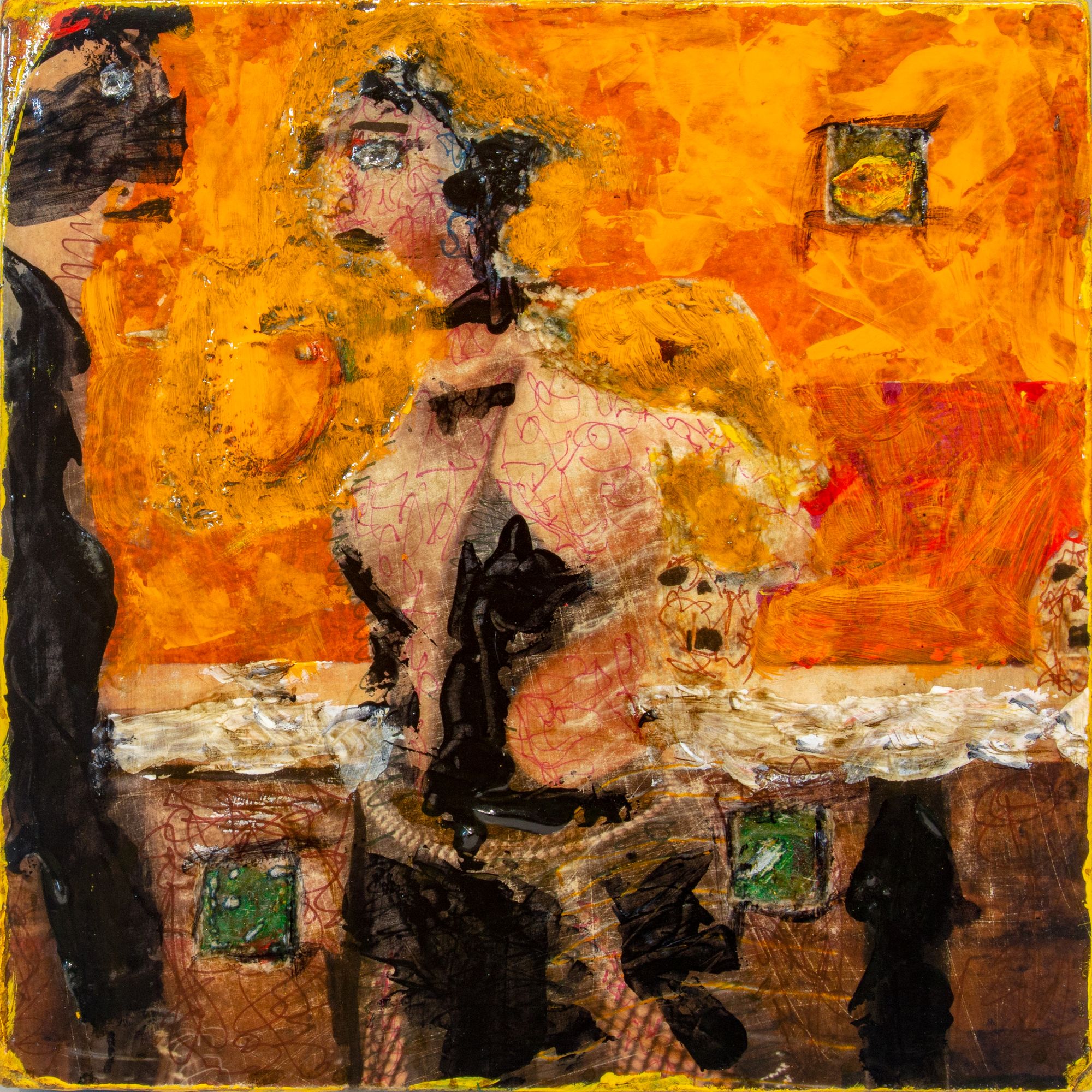 progress: