Ace with Banana, 6-21-2019
a banana well presented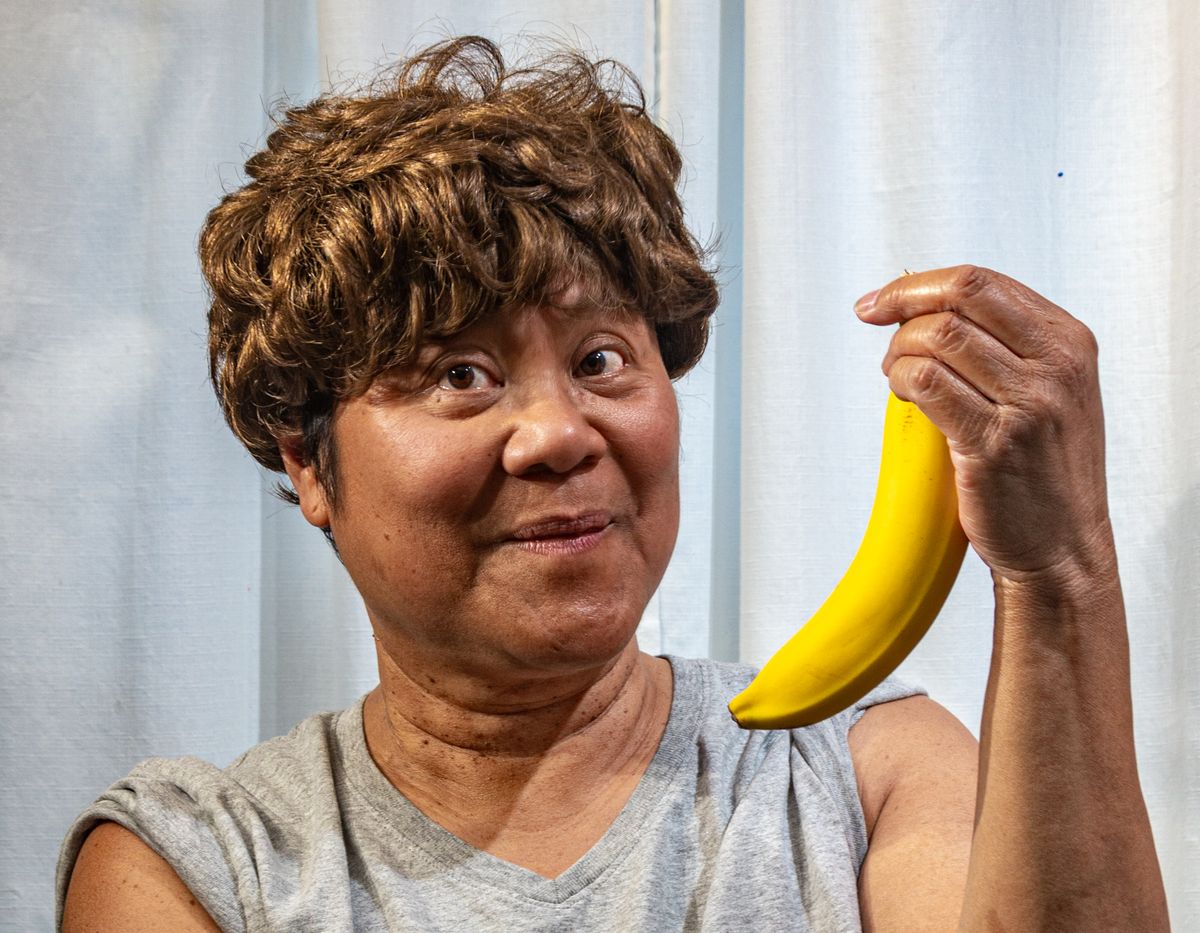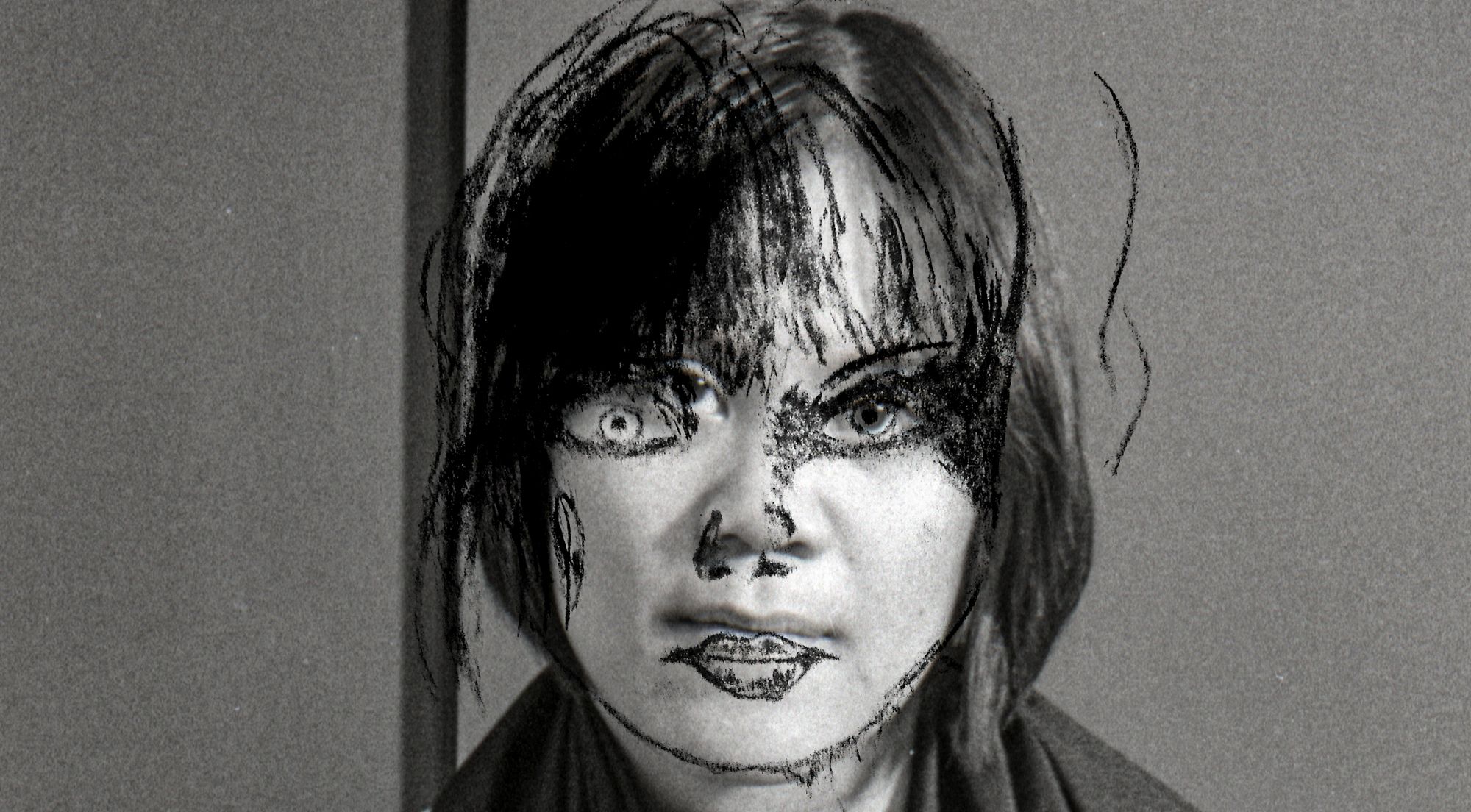 We tried all sorts of roots, fruits and vegetables.  The banana set inspired an interactive piece at the 2019 Art of Pride.  This was also the poster picture that beckoned and warned people into the back where there was a selection of bananas to take one's picture with.
Started as a photo collaboration with Ace during a fruit shoot.
We researched it a bit.  There are all sorts of cultural references; Josephine Baker; the large and public protest over the censorship of work done by Natalia LL in Warsaw; the Chiquita sponsored death squads (alleged) in Columbia; and, the really catchy Chiquita commercials with Monica Lewis (deceased).  The fun aspect was also a large part of the process.
As for The Fruit Saint, the underprint was mounted a 300lb Hot Press underprint on primed and cradled hardboard.  Worked for several days on the piece, creating texture, using heavy gel medium, acrylics, metallic acrylics, micron pens.
12x16x1.5," 3 coats Liquitex Acrylic Gloss Varnish, mixed media, Black on sides, wired and ready to hang.  (Destroyed)