Web Diary 2/06/04 to 5/30/05
5/30/05: Added a various page. Gives a quick look at a bunch of different things. I've started taking some pictures at the beach (not erotic). You can see those at (website gone)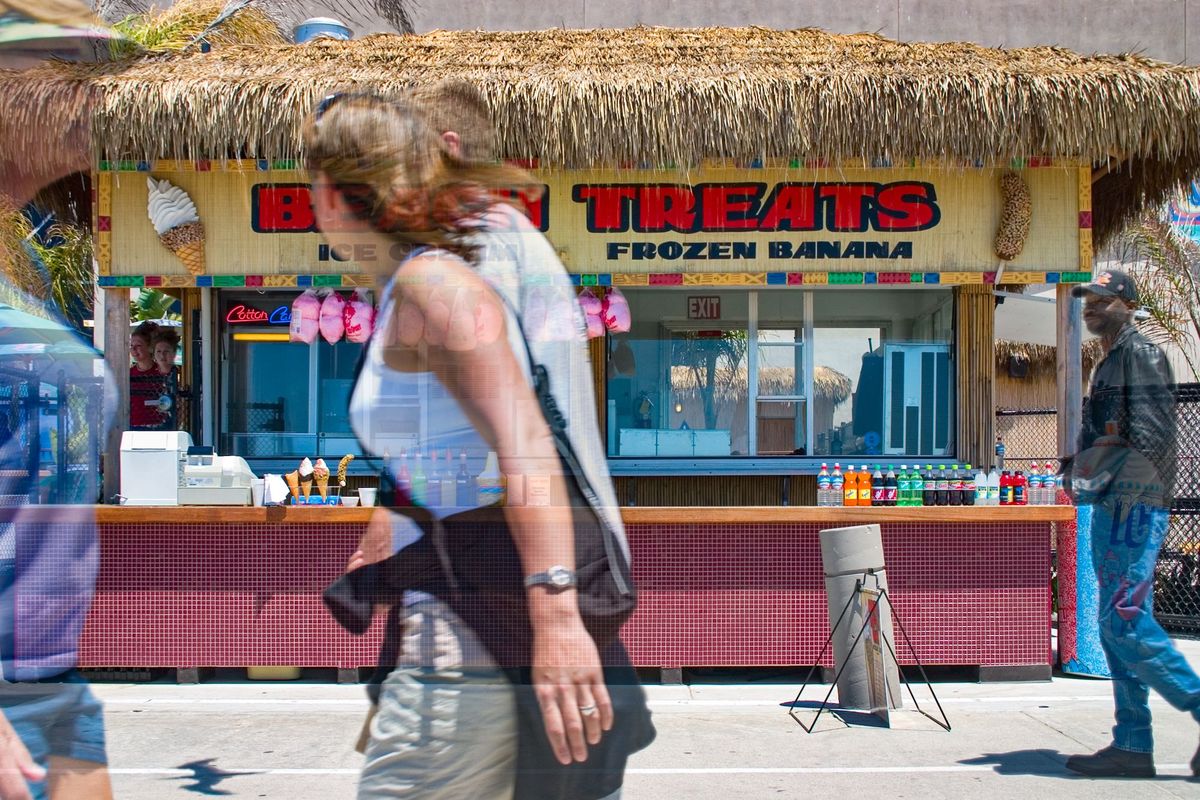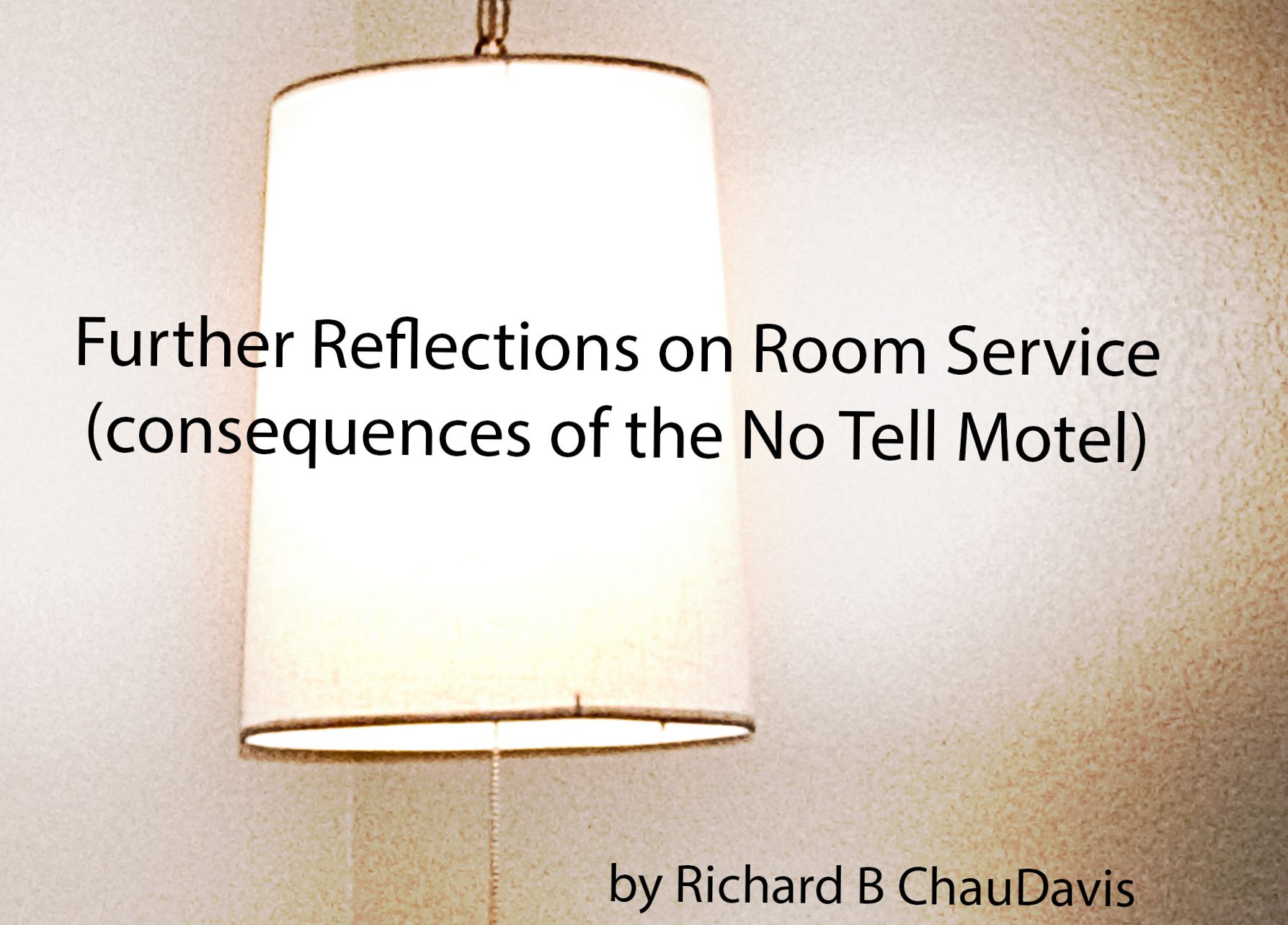 5/30/05: Added a various page.  Gives a quick look at a bunch of different things.  I've started taking some pictures at the beach (not erotic).  You can see those at (website gone)
02/10/05: I set up two doll figures on a shelf.  Every once in a while I'd shift them around.  They began to some how have personality.  I broke down and used them in a Photo-Shoot.  Turned out all right, see if the pictures get in the next show at the SDAI.
02/02/05: Posted 'Buddies' a 12"x12" image with an old DarkSpace negative as a base.  Like the larger square.
01/15/05:  Posted the two works currently showing at SDAI along with the bookmarks I made for the show and invitations.  A lot of positive feedback on the bookmarks anyway...
01/15/05: Okay, the two previously mentioned pictures are now 'ghosts,'  I'll leave them up a little longer.  I destroyed them and their files as not good enough yet.  I did another 7x7 ('backside') that I think passes over into art (instead of just mucking about).  I submitted it and a picture I did almost a year ago from not (I thought they were from the same batch until I noticed the male figure did not have a beard) the same batch of negatives.  One photo shoot was originally 10 years (aprox) ago, the other about a year ago.  Both are accepted at SDAI for the January shows.  One started out as a black and white 35mm negative and the other as several digital images.  The differences ended up being subtle.
01/04/05: Weel, I'm between photo shoots and delving into my negative files.  I am attempting to create 7"x7" images to fit in an 11" square frame.  I think 7" is large enough for an intimate or short distance shot.  Thrown a lot of attempts away, you can see the latest (hands and pushed) in the Recent folder.  Suggestions appreciated, (in the negatives I'm using) the multiple images are caught in the film instead of being introduced by layering in PhotoShop.  These are black and white negatives...thinking of introducing a little color via PhotoShop...You can reach me at rbchaudavis@gmail.com, thanks
12/18/04: Aghh, I am starting to enjoy the Art Institute receptions.  Very good food, a little wine, good company (ranging across the social spectrum).  Work in a little dancing and the evening would be complete.  I gave out some new bookmarks and a little card I made up for the event.
Working on Black and White negatives with the 2200, noticed a small green shift in daylight.
Changed out the Musky old Archive again.  Put in an animated giff with rollover features I did a long time ago when I was more interested in web images.
12/11/04: Posted some ancient cave art on the Artists on the Web page courtesy of Daniel Daniel Verdejo at (website gone).
12/09/04: Changed the thoughts page again, it was annoying with all those giffs running together.  I like the quick flash and then the statement.
12/07/04: Two more pieces will be showing at the SDAI. 'Dreams' and 'Foot in Mouth'.  The opening is 12/17/2004.  Directions can be found by following this link:  (website gone)
12/03/04: Thoughts Page was too dull, created an animated gif with one of my 'observations', much more fun.
12/01/04: Added a 'Thoughts' page, I am re-listening to the bible again and these are a few of the ideas that float through my head.  Tried to keep it funny and light, keeping away from the heavy stuff (like...err) see, very hard to resist.  There are a lot of preachers in my family.  Suffice it to say that I have strong opinions and I think there has been a lot of gross misinterpretations going on.
11/30/04: Posted Karynna and Sagémon on the new 'Artists on the Web' page.  My server went haywire so I will have to redo the contact page.  Did I say how much I love that 2200 Epson, debating fixing my old lens (dropped it $100.00), buying the really good other lens (over $1000),  buying the professional 4000 Epson printer (over $2,000), or making the house payment.  Send donations too...
11/23/04: Sooo, been a while.  My 2000P printer started printing in a wavy manner, bought a 2200.  I can now color control much better from screen to print.  Missed getting into a couple of shows. Interested in starting or joining an erotic art guild in San Diego.  LA and SF are too far away.  Post some new stuff...  Been looking at other sites, posted them above.
9/30/04: Posted some older images up top and changed the musky old Archive.  A lot of positive feedback on the book marks, White Sheet, and Warm Up.  The title of wt sheet originally referred to how everything was draped in white sheets.  I usually name a piece when I start to work on it.  The secondary meaning was 'accidental.'  I know it applies but it may be a case of the title turning the piece into an ad.  May have to change the title...
9/8/04: Mailed off the invitations (5).  Included a cut out from each picture and a comment card.
9/7/04: 2 pieces accepted into the September SDAI show.  'White Sheet' and 'Warm-Up' I am jazzed.  Thinking of standing next to the artwork and handing out bookmarks...
9/2/04: I started making bookmarks from the test sheets, they are really cool. Tempted to give one with its painting, when I mail out invitations, or sell them to cover the cost of my materials... contact me using the form if you would like a bookmark.  First 5 are free...
8/20/04: Meter didn't work out, deleted the whole file.
8/09/04: Well, have to recall Meter.  Made the figure to small.  I think the subject matter disturbed me to much.  May redo it, have an idea that might work.
8/06/04:  Added Meter, I keep deleting older images as I go. I think keeping just 7or 8 images on the site keeps it fresh and changing.  I hated to remove 'Elbow' and 'Under Window.'  'Meter' is a walk to the dark side for me.  All my volunteer work to deal with the slavery issue finally compelled me to come out with a distinctly unpleasant scene about sex.
8/04/04: Fussed some more, added 3 more
8/03/04: Posted the pictures from Tigers Party  under the latest folder. Changed out the one in Musky old Archives.
7/14/04: Time flies, I spent the last few weeks trying to understand color management in Adobe PhotoShop. In the end I discovered with my Epson 2000P printer it was far easier and more effective to let the printer manage it.
6/22/04: 16 vs. 8 bit is still a pain, Went to Tiger Lee's book signing,  what a hoot.  Had a lot of fun and hope to have a few pictures to show for it.
6/19/04:  Started playing with old negatives again, ended up with 'Couple'  Like it a lot.
6/12/04: So much for luck.  The Photo session was a nightmare.  Erased all the images and paid the models severance.
6/12/04: Wish me luck.  Photo shoot at the Institute with a couple.  See how this works out.  Among their talents is dancing, modeling, and photography.  The Institute gallery space is devoid of pictures. The Gallery is all white wall with geometric blocks on which art is normally hung.  Absolutely beautiful .  It will not be this way again for another 5 years.
5/15/04: This was sent me on the contact form: "Very clear, although deliberately vague. Again the motel room, hmmmm...? I sort of like the small shot of your face reflected in the mirror, different. I still like the shots that are not so visibly in motel rooms, because I think it takes away from your images... But then maybe you are looking for that pull between realities, I dunno.
5/13/04 Finished 'Counter', finally starting to get a handle on dealing with 16 bit vs. 8 bit images, starting out with RAW image data.
5/03/04 Katherine, none of my work is done for 'shock value.' I try to keep it positive.  So far I have not dealt with the abuse that occurs in the area of sex.  Truthfully, I am working on that in other ways.   As for showing an erection, well, roughly half the human race gets them in sexual situations (or used to).
5/02/04 Finished the next print from the photo shoot.  Took two or three weeks, with a lot of backtracking and redoing.  This is good because I will be able to show it to the gathering at the Institute.  I am going to change out the musky oldie as well.  Keep things fresh.
4/15/04 (a little latter): Changed the Musky Old Archive again, the Friend liked the print version of Bleach from the SDAI  site and I wanted to show her the animated version
4/15/04: Changed the musty oldie to another one from the same era. Friend at church wanted to look at the site and I find this one marginally less embarrassing.  Its all art...
4/06/04:Well, I guess I am human.  I have worked so long without 'fan' support that I tripped up immediately.  Went to the Ray Sharp gallery in North Park, very good guys running it.  They liked one of my pieces for their upcoming erotic art show.  It is 'Bed and Light'.   When asked if there would be more like it I said sure.  "Bed and Light'" has all the interesting new ideas I am working on.  They also liked the lack of blatant genitalia. I went home and tried to 'repeat it' with another work.  I gave up after a day, laughing.  Each piece is a wrestling match (figuratively and literally).  I have no way to predict how many rounds and how the fight will end up.  I am very grateful for those won in one round, 15 rounds hurt like the dickens.
3/29/04: 2 More in the latest section
3/28/04: Did another photo-shoot and the first image is ready.
2/28/04: Created the 'Recent' and 'Musky Old Archive' sections; added comments that appear when the cursor passes over an image. Roll over feature may not work in some versions of Netscape's browser.  I try to design this site to work with most browsers but that text feature is too irresistible to leave out.
2/17/04: Deleted email address from site in an effort to cut down junk mail.  added a form that will email me
2/08/09: Okay, I  created a latest section.
2/06/04: Cleared out the pictures. Site was getting too big and too old.  Probably do a redesign. I can always copy you the archive  CD if you want one... 2004