Skateboarder from Draft at Bar Basic, 12-6-2019
freehanded it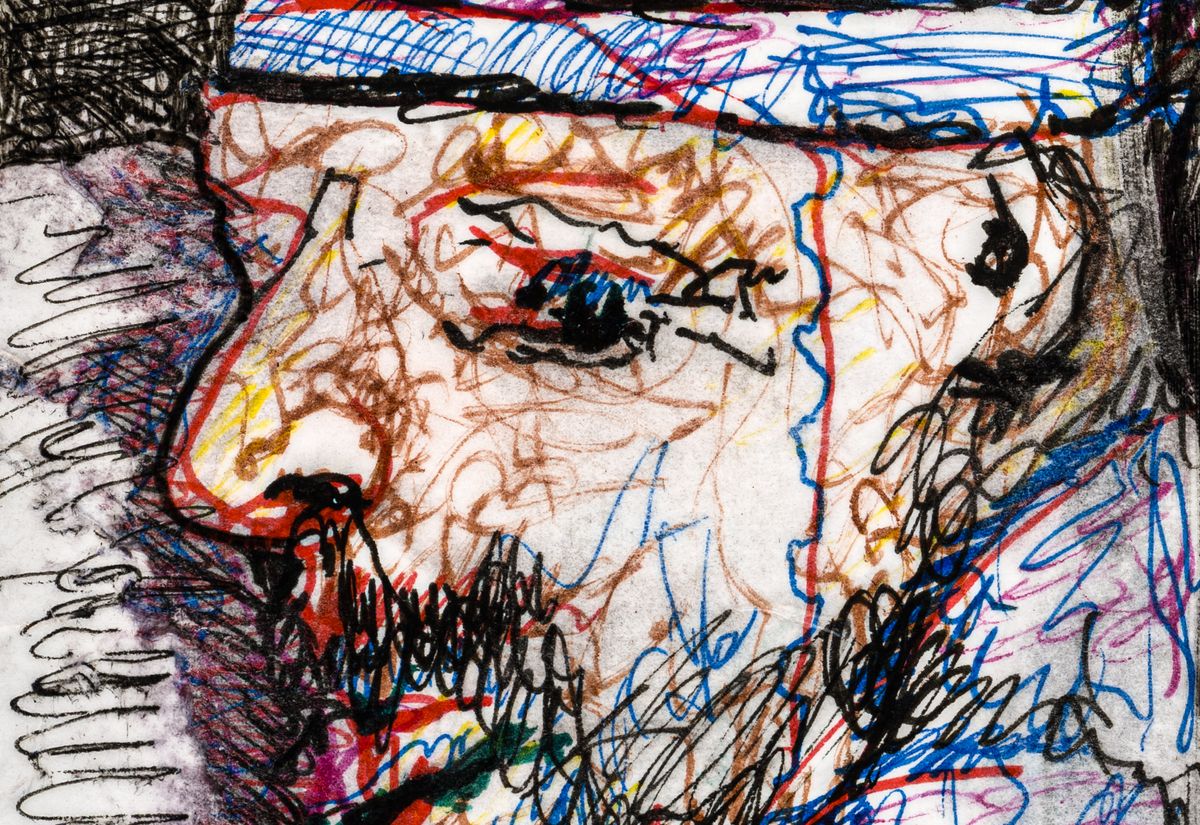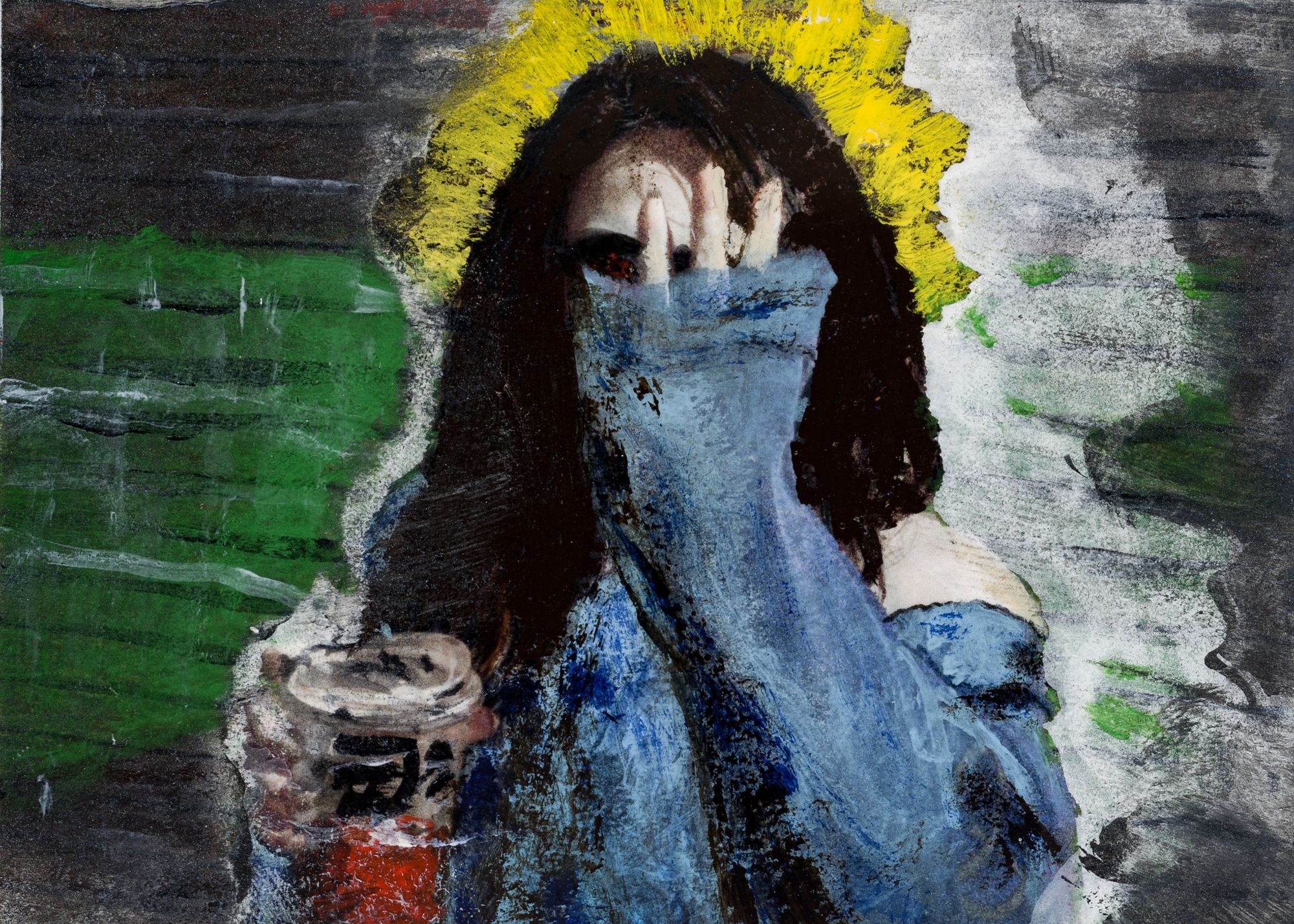 I went to a Draft life drawing session at Bar Basic in December 2019. I have a problem with life drawing in that I am now phobic (didn't used to be) about working on anything that will not end up as a finished piece.
I went to this Life Drawing session because Paul of Thumbprint said I could use the occasion to swap art cards.  Art Cards are a big thing with me right now.  I decided to take some blank cards and ended up doing a bunch of work (maybe one swap).
This is the first finished one.  I have more on the way from other work done that I need to finish up.  I have broken back into life drawing as part of my art practice.  One discovery I made is that vodka is a good blender for micron pens... further testing is called for.
2.5x3.5" micron pens blended with vodka over pizza and life drawing.  Heavy gel medium applied latter on what I believe is 300lb Epson Hot Press finished with 2 coats of Liquitex Gloss Varnish.